I finally got around to make the rear lamps work again this evening cause I wanted to go riding at night!


Then it rained :(


Haha, anyways, pics!!


This time, I've routed the wires nicely, no more loose ends!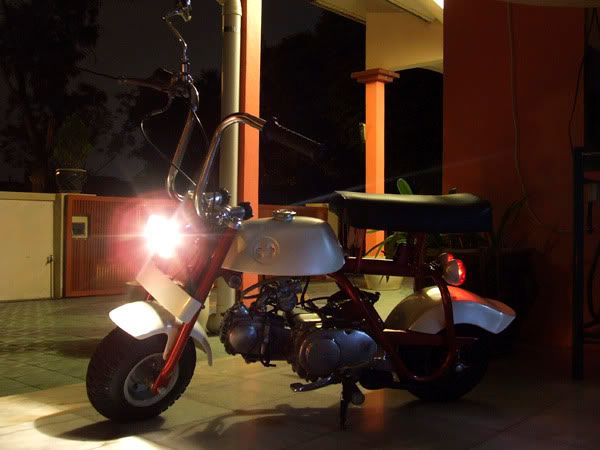 Yes, bright enough to save me from riding straight into a pothole at night!


Still trying to find fuel tank emblems, I might have a set made for it if all else fails! Need to find someone with access to aluminum and a CNC machine now!