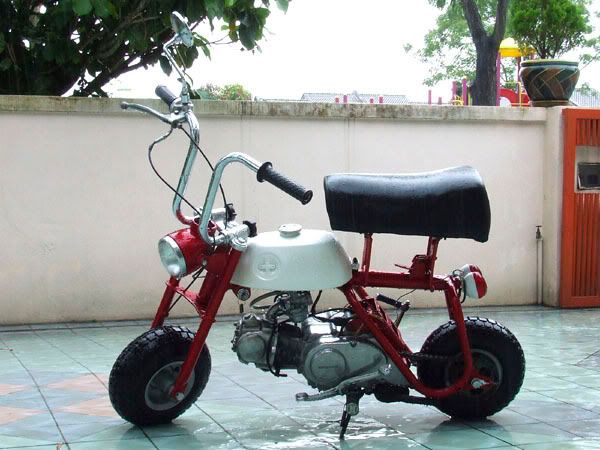 I was already wet after keeping everything back in the store. Rain + minibike + still no fenders = lotsa fun and pain! Sometime while I was enjoying splitting puddles and getting myself drenched, the headlamp decided to go off, but if you see clearly I just cincai-ly rigged the wires up a few evenings earlier, so I'll sort the lamp out when I rearrange the wires.
And, speaking of lamps, notice that the Z50M now has two Pokeball lookalike thingies behind there? Yep, new tail lights! I made em last week from these MZ RX125 Moskito front signal lamps and some random pieces of aluminium:
More progress later!