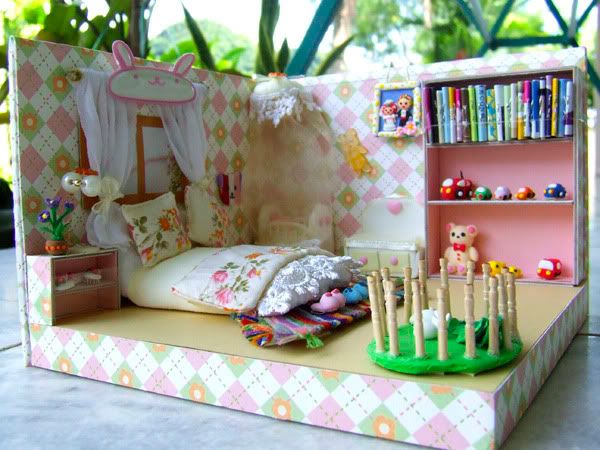 Yen made me this for my birthday!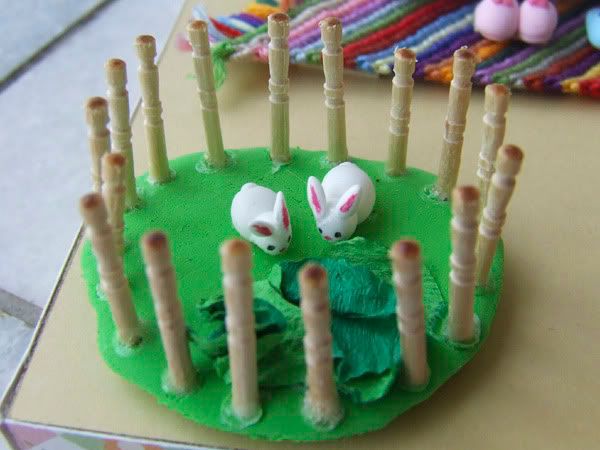 Because I love rabbits!
Yep, the colourful carpet Yen knitted with her hands!
Crazy huh? All those details like the flowers, hand mirror and comb!
Probably my favourite part of the whole room heheh! My finger's in there for size comparison
:D
Haha, I think it's kinda crazy how she could make these things so small; the amount of detail in the diorama boggles my mind a bit even though I'm used to small scale modelling. Thanks a lot dear, I'll treasure it!