Reminds me of the recoloured issue of G2 Transformers Dreadwing and Smokescreen.


What I want vs what I got. The burgundy-ish tone on the right is too dark for what I had in mind, so it's back to bare metal for the frame, almost anyway...


...and to this. I'm gonna start over with a white base to get the colour I want.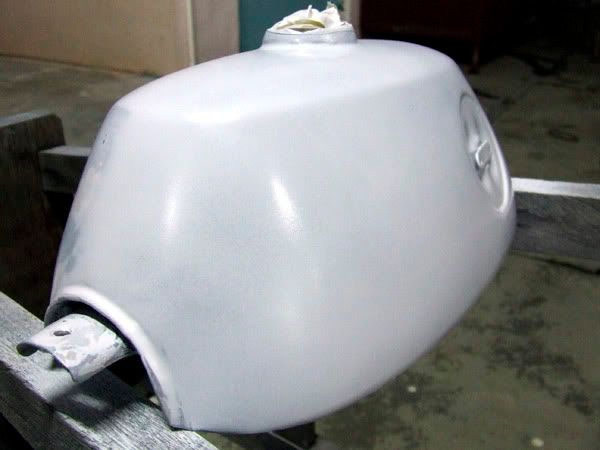 Fuel tank is coming along quite nicely.


So tired. Any more sanding and I'll have no fingerprints soon.