This is an all-original Z50M: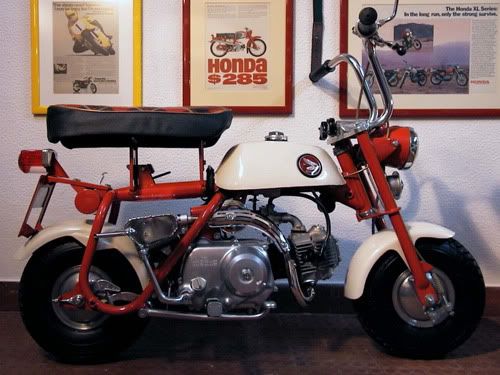 Charming!
This is how ours look like now: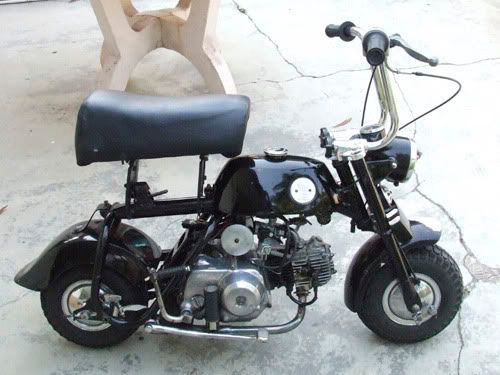 The rear fender is a custom piece. I think the fabricator made it look too much like a chopper piece, which is the majority of bikes they do custom bodywork for. Although the work quality is good, the fender's style doesn't suit the bike too well. I wasn't too bothered about it back then, but the more I look at it these days the more I think the huge chopper-style fender is a bit too chunky for the petite Z50M.
I did a mock-up this morning :p
I think it looks better this way, plus the fender will be more functional too!
In the evening, I got to work making marks and Dad helped me off some metal with the grinder, making a 3-minute job out of what would have taken me way longer with the metal saw :D Many test mounting, marking, and drilling later: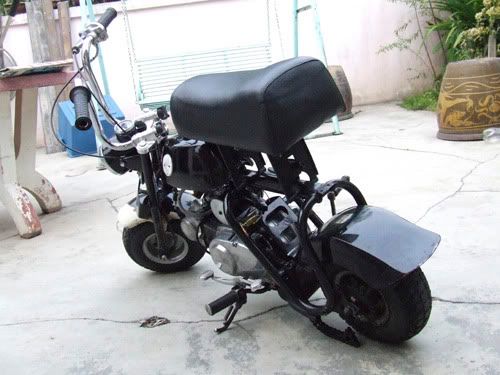 Looks about right now! I've still gotta change the rear lamp, maybe make a tool box for the bike, and some other stuff, but the bike is finally looking the way I want it, nice :)