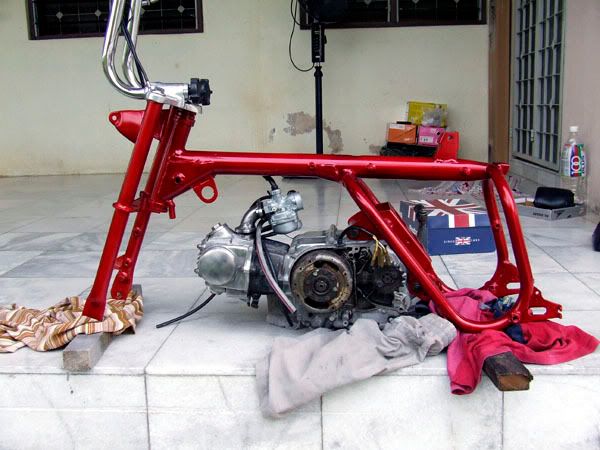 Once upon a time, actually about 6 years back, I thought the engine looked crappy so I spray painted it. Did a lot of masking and sprayed it nicely, was pretty proud of it. Then the carburetor started leaking and the petrol made run marks on the engine. This time round, I've stripped the engine of all paint, gonna polish it. But... IF I knew back then that working with paint stripper will be such a bitch, I would have never started painting it, gyahhh, so painful and itchy!!!!!!!! Live and learn :D



Accidentally scraped the left front fork, gotta do some repainting, luckily the layer of gold is still intact!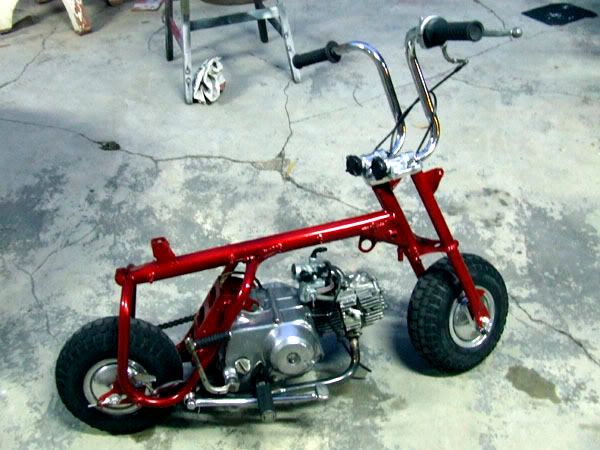 Wanted to do more, but I had a party to attend at 2000 and it was already 1945, had to run!