Yay, I've finally gotten the pics off Wennice yesterday! Took forever :p
On to the pics!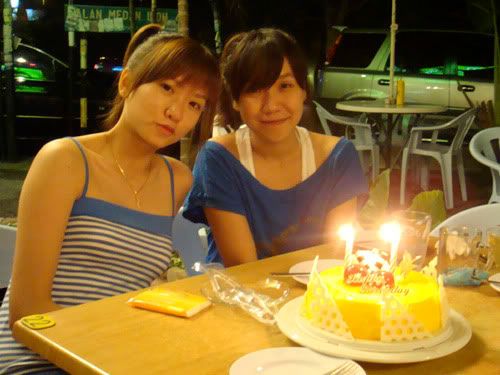 Birthday girls! OK la, actually their birthdays were already past and we weren't free on those respective days, so this is a make up celebration :)
This is the same place where they celebrated my birthday last year, but I couldn't recall a thing when Wennice told me the venue earlier. Had to check my blog before I knew where she was talking about. Old already, is like that one :p
Checking out the gifts!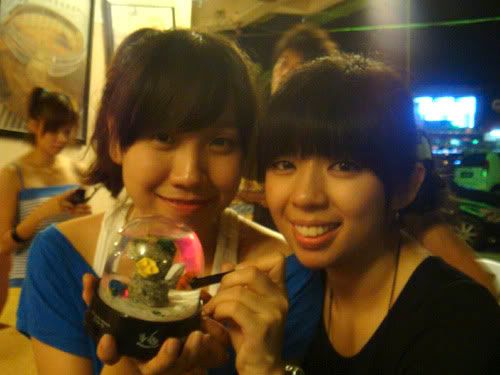 Shen showing off her electric "aquarium", because all her previous fishies died. Scary girl.
Playing with electronic fishies. I think they all move more like rats scurrying along.
Also Shen's. Nice huh? I'm not a girl but I dig this one :)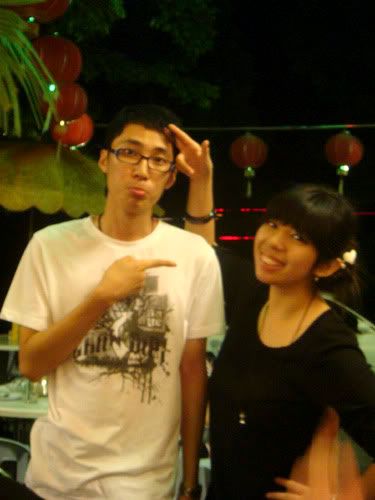 Last pic, Nicky's new hairstyle. Like ngam ngam leave secondary school like that, so young :D