Made our own breakfast in the morning again, and my burnt back is starting to kill me! Up and down Kamala we went early to Patong Beach again as we will be joining a tour to Phi Phi Island! We booked the tour at the stall with all those mechanical parts Aliens & Predators we came upon during our first visit there.
No, this is not Ko Phi Phi.


Nope, not this one either, no idea what they are called :p
OK, anyway, the funny thing is, we set off from Laguna in Phuket, then travelled thru Kamala to Patong, only to take a HiAce all the way back to Phuket, where we boarded a ship to go to Phi Phi, which is actually near Krabi. So it's like Phuket > Patong > Phuket > Krabi. Wtf right, lol!

Once the ship we're on reached Phi Phi, some passengers got off to join a different tour while our ship turned back towards a nearby island before it stopped in this beautiful lagoon: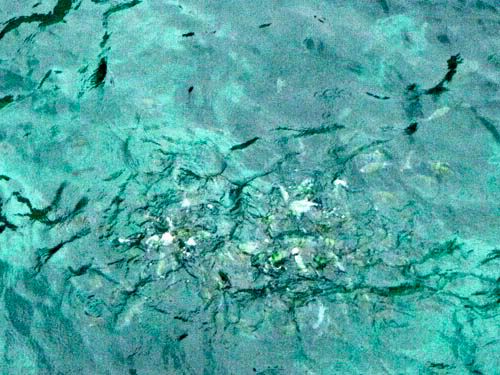 The water sure looked like someone poured loads of Buncho colour into it, so beautiful, and look at the fishies! I need to get a camera with a polarising lens!

Here, we got off the boat and went swimming with the fishes!

It was my first time swimming with the fishes, and I must say, it was super duper fun! I was a bit worried the fishes might nibble at me at first, but it seems fat arses do not interest them :p Yen was scared as she couldn't swim, but I thought her how to float while in Phuket earlier, and she had a life jacket on, so she eventually got used to it. Mom was scared but joined us in the water too later! It's fun to swim with the fishes! The water is so clear you can actually see the seabed which is about 20+ feet underneath us, and the fishes are so near you that you can actually touch some of them sometimes! I really enjoyed this experience!

I haven't had enough of swimming with the fishes, but we had to go as the ship was going back to Phi Phi.

There, we were treated to buffet lunch, we ate just enough as we still want to visit the beach.

It was low tide, so we can actually walk into the sea, more than 300 feet on, and the water is still barely knee-deep! The beach is pretty flat, as you can see people who are further out than us standing in the same depth of water.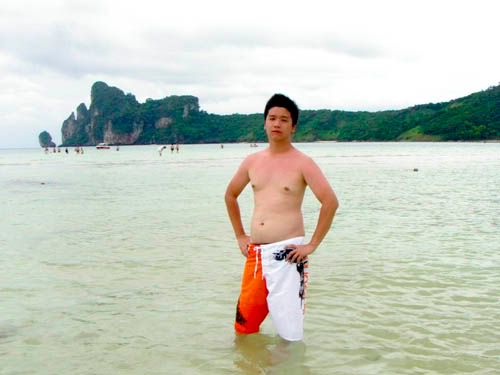 And this is me with my annoyed face because I did not apply sunblock the day before, and I'm now all sunburnt and red!



Crabs! Lots of these running around in the shallow waters! It'll be hard to even accidentally step on them as they're pretty quick to hide in the sand when they detect movement nearby!
The time to say bye bye to Phi Phi Island came all too soon. We barely had a stroll in the water before we had to bath and prepare to leave.

The sky was starting to get dark when we got back to Patong, so we just had some snacks by the road before having dinner in Phuket.
Some last pics from Patong Beach:

Also finally went to take some pics of Laguna Holiday Club :)


Bro's got this bed all to himself for the past few nights!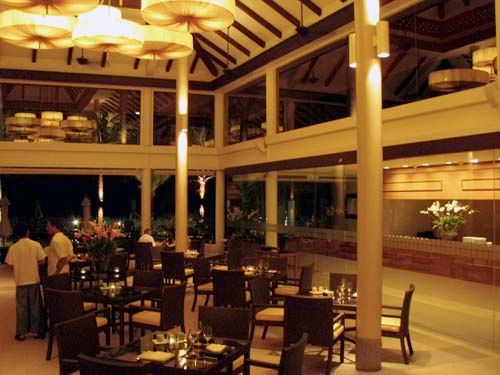 That's the gym on 2nd floor and the nursery on ground!
Day 5! The last day of our trip! Well I'm pretty sad to leave so soon actually, I've enjoyed the trip so far so much, but all good things come to an end, so it's with a heavy heart that we all packed up and started our way home.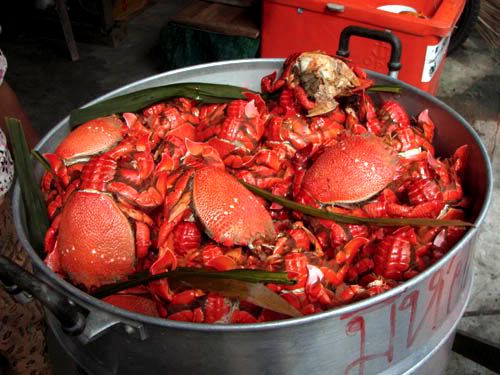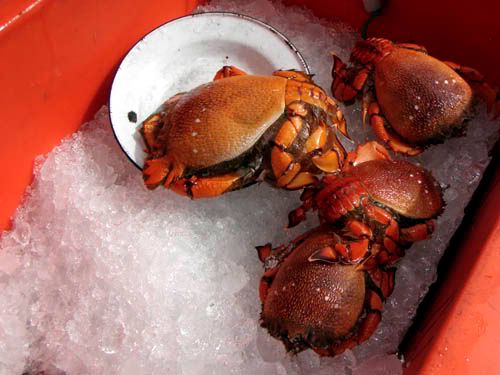 Bought these crabs / crawfish / whatever on the way back to Haadyai! They're kinda delicious, but I'm to lazy to use my hands :p

I wish we have something like this at home so that I can ride it to get groceries! WARGH, and seeing bikes make me miss riding the GT750!!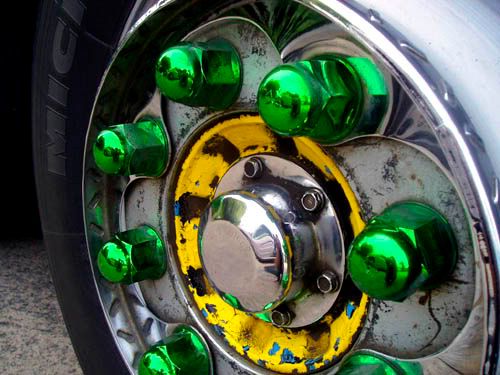 A lot of buses in Thailand has these shiny caps snapped onto the wheel bolts. Me likes!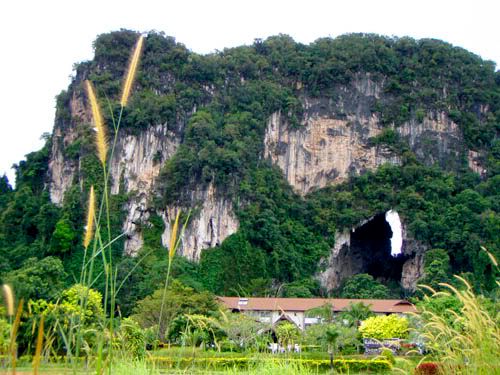 (Insert lame joke about cannons and/or KameHameHa here) :p

A random pic taken about during day 3 I think, I messed things up :p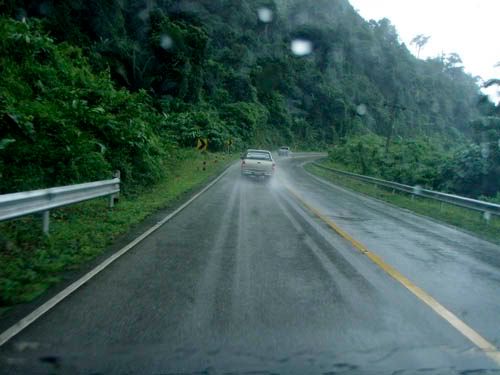 Nice drive all the way: no police, no jams, no speed bumps, no potholes, nice weather!

In Haadyai, we walked around a bit while Mom & Dad went to get some Thai massage. We found a set of Hello Kitty number plates but it was too expensive, and the design wasn't particularly nice either, so we passed. In the end, we went into a store and brought lotsa snacks and junk food :p

HUGE Mentos and Chocky sticks!
After that, we had dinner at the open-air 59 restaurant before heading home. It started raining real bad and we couldn't see shit with the V230's crappy headlights. Still made it home safely anyway :) Once home, we unpacked a bit, then cleaned up the house and finally slept at nearly 4am!

Well, that summarizes the 5 days of the trip! AH, finally done!