Woke up to this beautiful view on Saturday morning :)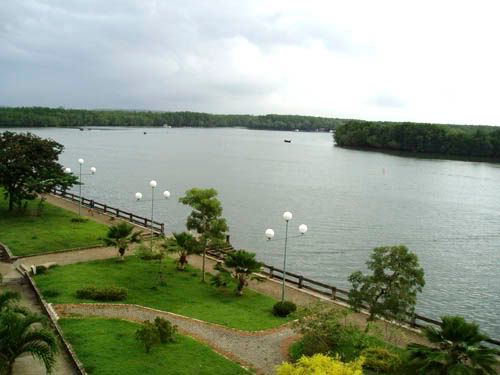 Before leaving Krabi River, we went to town for breakfast:


My fave!!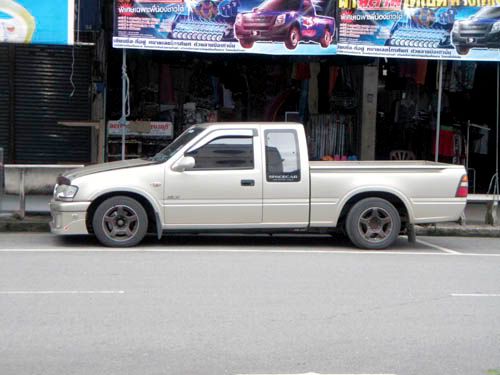 I like this truck a lot. The owner was cleaning the engine bay as we arrived, and Dad glimpsed what looked like a pretty sizable turbo in there :D The shop behind the truck opened soon enough and Mom got some nice clothes there!



Believe it or not, you're actually looking at the back portion of a fuel station!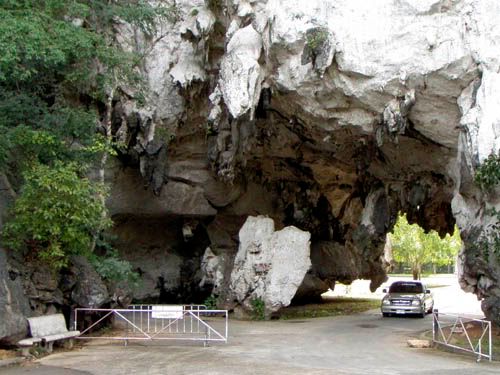 On our way to Phuket, we came by a climbing park that we decided to check out even if none of us climb at all. The entrance and exit of this park are by means of these twin caves in the rock wall, the exit cave is a bit to the left of the truck.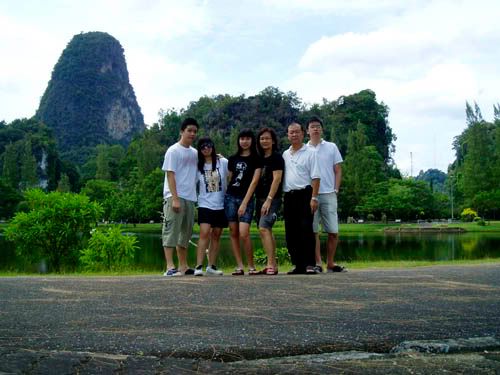 Utilized the old Mju 300's remote capabilities to take pics...



...and apparently it isn't effective too far off as evident by the need for Bro to walk up and press the button :p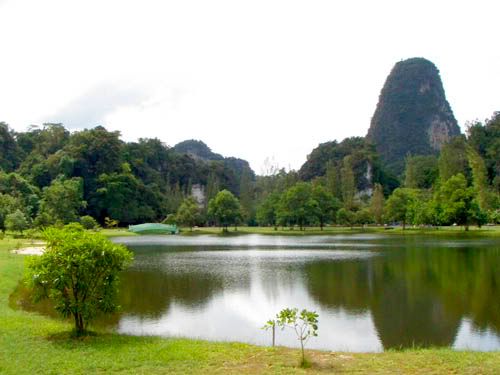 The view inside the park is absolutely breathtaking, the surrounding hills isolated this park well!



Lunch time! Yen and Sis also went to feed the fishes in the pond nearby!



Inside the caves!




Upon reaching Phuket, we had some difficulties locating the resort we booked with, and since we were already around the approximate area, we just drove around for sightseeing. Between the town of Phuket and Patong, there is this hilly area of Kamala with it's narrow and twisty hill roads. Along the roads are all contemporary buildings built for residences, offices and also restaurants. I couldn't get a good pic of the place since the roads are too narrow for us to stop for photos, but it's a nice region with plentiful view of the sea and Patong Beach.

Saw this well-kept Dodge truck in Kamala!


Arizona plates, kept for novelty's sake?



I like how there's a scale model of the truck in matching colours on the dashboard :)

We reached Patong Beach but there wasn't much to see in the afternoon, so up and down Kamala we went again and finally found Laguna Holiday Club Resort, where we will be staying! Anyway, Laguna is a pretty big and beautiful resort, the surroundings and suites got our instant liking! I find it most impressive that the sprawling resort area is so clean and well-managed! It's location is nice, close enough to the beach, but separated from the bustling Patong, where all the tourists are nowadays, very peaceful!

Oh by the way, as mint as the Dodge truck looks, it doesn't just sit there looking pretty; we actually saw it being driven out to just outside Laguna!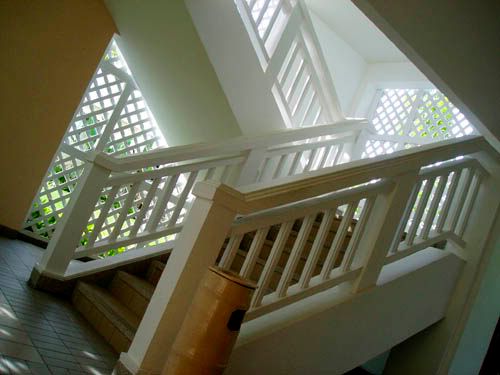 Anyway, it was just the afternoon, so we set off again as soon as we unloaded our luggage! We had lunch at a stall not far outside Laguna, it was all rice with meat and vegetables of our choosing. I chose two varieties of pork and it was very good, Dad and Yen chose the very spicy curry pork though :p The meal was very enjoyable, and the bill came to only about RM12 for the six of us! That's RM2 per person, for a full plate of rice with generous amount of meat and vege, and the food was good!! I seriously cannot imagine getting such a meal back here in Malaysia, and I'm still craving the meal they serve!

OK, after lunch, we returned to the resort for a short break before going to Patong again at night.




Patong is bustling with tourists! There, apart from the locals, we were surrounded by westerners, left, right, and centre!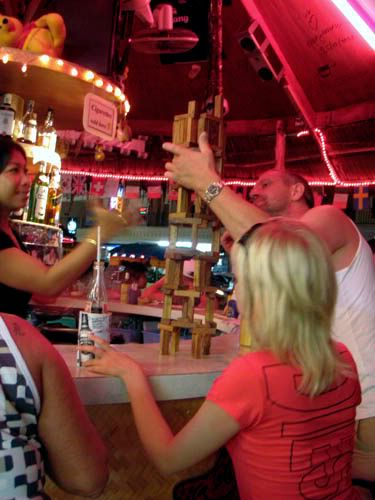 We came by a store selling Alien and Predator statues made from used mechanical parts! Spark plugs, chains, fuel tanks, lower arms, con-rods, struts, you name it, you'll find it somewhere on the statues!


Tucking in!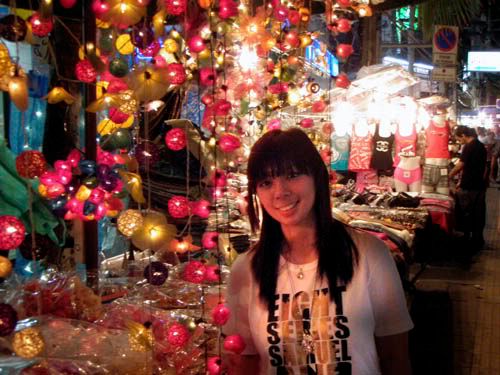 Nice lamps, I like them a lot, though I didn't buy any :p



Food, tasty food :)



Nice helmets, but they are too costly :(



A bit too much I think, but the Thais like their Tigers as evident from places like Tiger Bar, Tiger Inn etc etc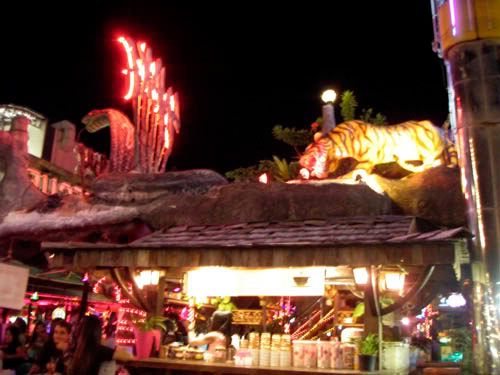 And now, for a different kind of tiger, the Thai Girls :D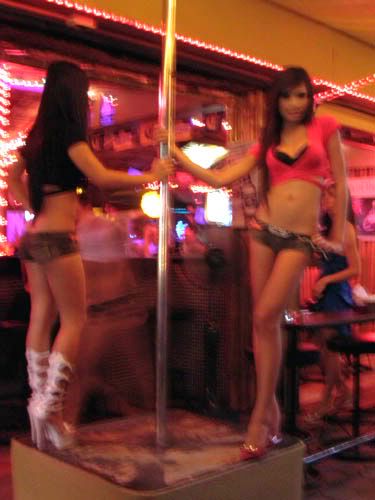 Hot! I'm not sure if these are real girls though, they look real enough for me :p



If you look closely, there are actually nipples in this pic ^^