Had breakfast at Cindy's, last day before the couple go for a loooooog vacation in the US, met Weng Kae, he's doing fine and I'm truly happy for him. I taught him English, he taught me determination. After breakfast, Dad dropped me and Uncle Kim Kooi to collect the GTV, so I could help him drive his Charade elsewhere.

I went to 3 different workshops and saw these;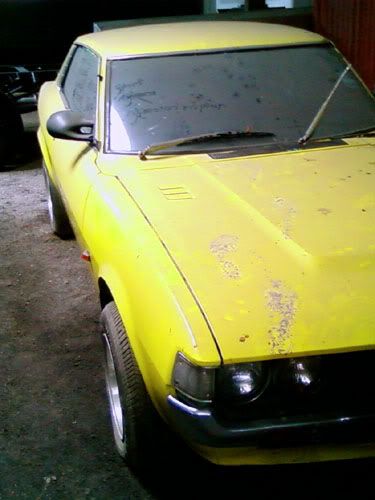 ...and I was in the GTV while visiting these places this morning! I should invest in a phone with a better camera, I think I should.
Afternoon at the office was dull and frustrating. Had chicken rice lunch at Bak Gong, then went home, slept dead till 2000, woke up, bathed, had dinner, then headed out for yumcha. Finally got to speak with Jiet Hou the first time in 11 years, and met Liek Yek again after 6 years. Breakfast with old schoolmates come Sunday morning.
Copying Farid, iHappy :D