Finally got my laptop adaptor back, thanks to Uncle Kim Kooi for getting it fixed for me, and the new one hasn't even arrived yet! Anyway, now that I can use my laptop as much as I please again, it's back to blogging!
Dad's birthday fell on last Tuesday, we'd initially planned for dinner at 1919, but since there were quite some friends at the office when I got back, we just switched venue to Sin Poh Poh. When we arrived, most of them are already a bit tipsy since they've been drinking all afternoon, so naturally, some of them have scurried away after leaving the office and didn't turn up for dinner!!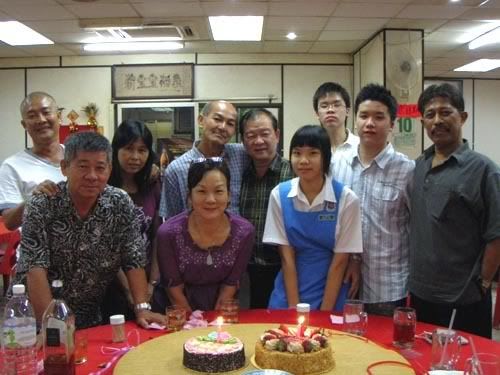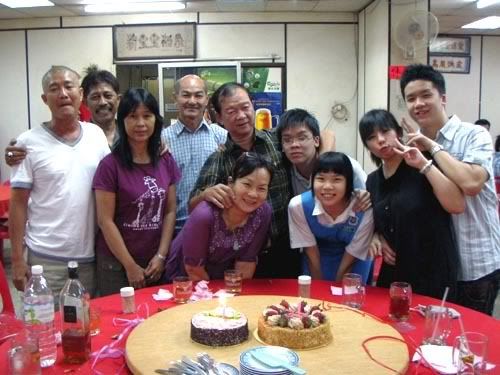 Thanks to Uncle Juan for dinner, we had quite a meal, and to top it all we have 2 cakes! My tummy is swelling, fast!