Picked this up last night!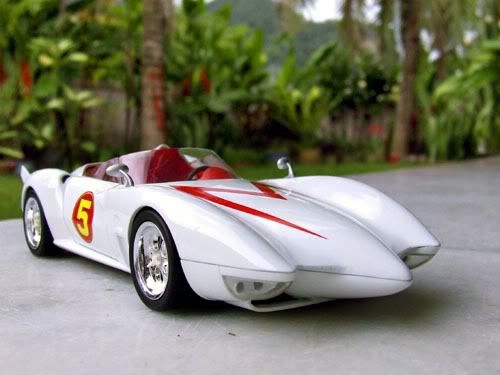 MachGoGoGo!!!!!
The Mach 5 is too classy and aggressive for words! I love every part of the design; it looks fast even when it's stationary! Long overhangs have never been this sexy!!!
Tapered tail to match the sharp nose, very slippery looking profile, tailfins are hot too!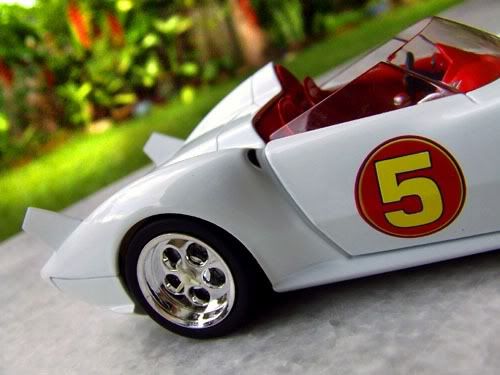 Spinners! No, not those lame spinner hubcaps on lala cars, but spinner lock nuts most common on sportier cars from 4-6 decades ago, classy!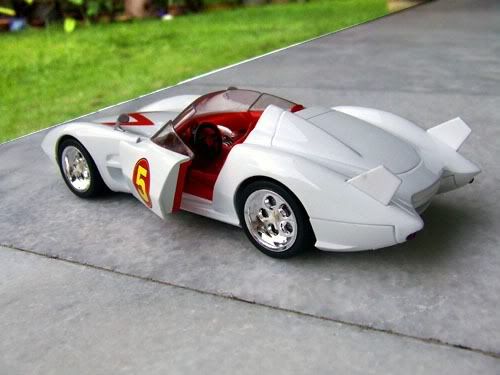 Cockpit looks inviting..
It's a pity the cockpit doesn't have the trademark Speed Racer steering wheel with gadget buttons, but otherwise it looks pretty good! I wish they'd at least included the pedals for it too though.
Ooooooohhhh...
For such an affordable model, Hot Wheels sure did a good job with the proportions and details!
Even the finish is great; the paint is almost flawless, the surfaces are all smooth and pristine!
OK, now that I've got the movie version, I need to get hold of the Jada Toys original anime version, and hm, maybe I will pick up a Mach 6 too! Done showing off! I'm gonna go molest the tailfins off of my Mach 5 model now, oooh, so beautiful :D