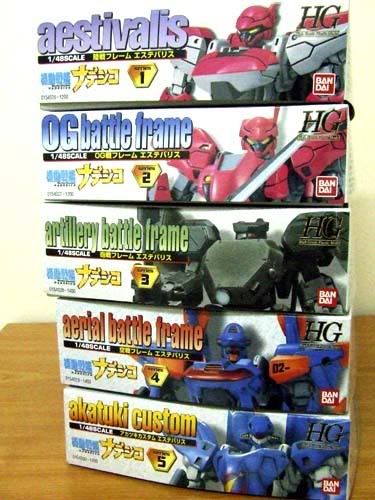 Remember
these?


Well, I finally couldn't resist anymore and ended up assembling all of em :p


Still unpainted, so, well, yea, they look kinda lame now, but let's have a look at the beautiful forms!!!! Btw, Johnnie Walkers make good platforms for the models to stand on :D

Akatsuki Custom, a bit lame without paint...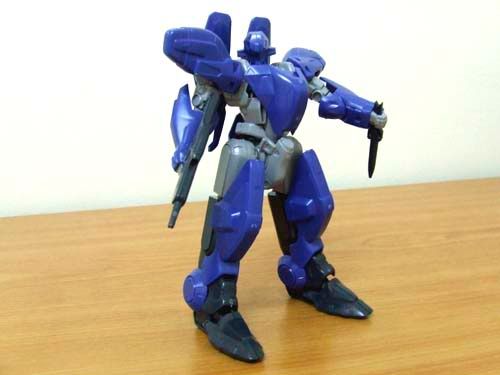 ...but wow, it's been so many years since I last saw my first one, it sure brought back a lot of memories assembling and holding it! Anyway, I still like the design a lot, looks buff!

Ground Battle Aestivalis, I actually planned to leave it for Bro to assemble when he came back, but it was too long to wait, so I let Sis try it instead :)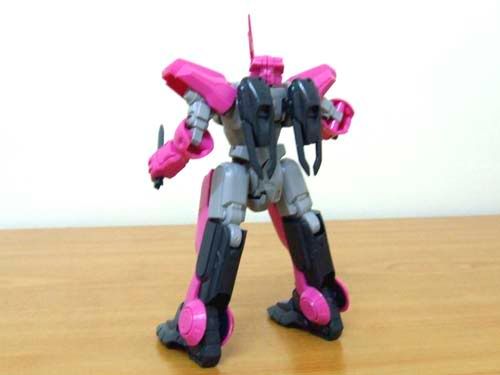 I like the simplistic design of this version, shows off the basic body design very well!

0G Battle Aestivalis, armour's a bit bulky I think.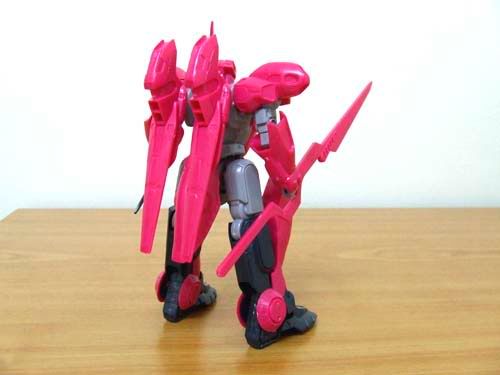 Woot, kewl, I'll take another shot like this when I'm done painting it! Love the field lancer, so badass!

Aerial Battle Frame Aestivalis.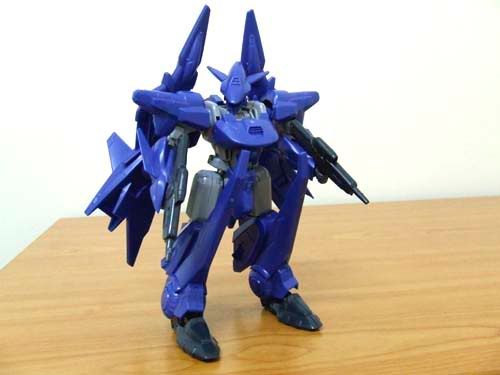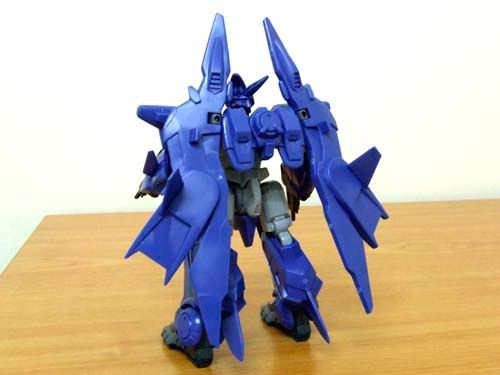 Looks great huh? I'd previously said it looked lame, but I was wrong! It looks so much better in real life! I love how the antennas on it's head and all the wings can move, it definitely looks very sophisticated!



Look at those legs, I like the shape a lot, reminds me of the Lamborghini Reventon's fighter jet inspired lines :)

And finally, to the bulkiest and most complicated of the lot! Not to mention most intimidating too, the Artillery Battle Frame Aestivalis!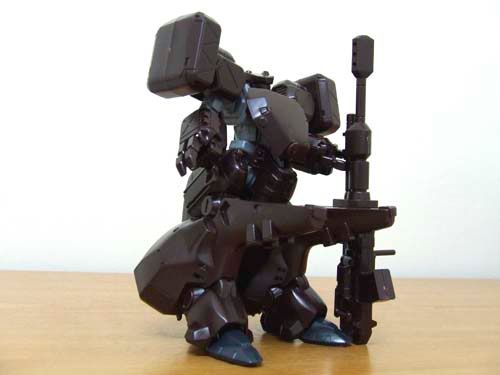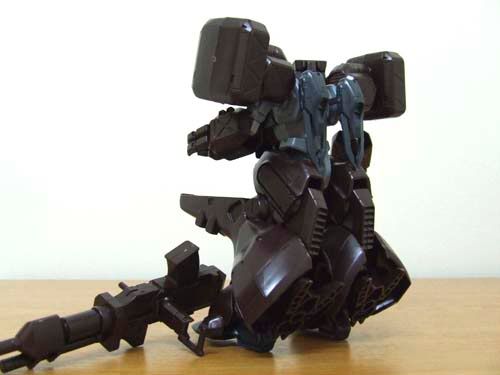 Normal mode, all bulk and toughness. Pincer hands very scary, no?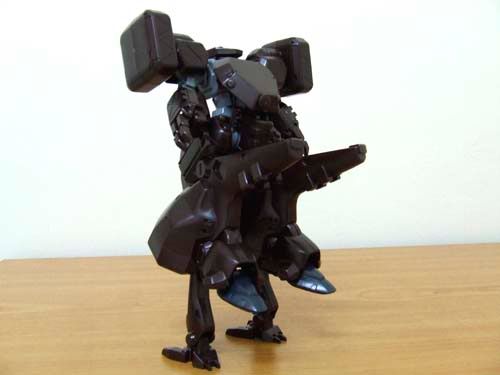 On stilts!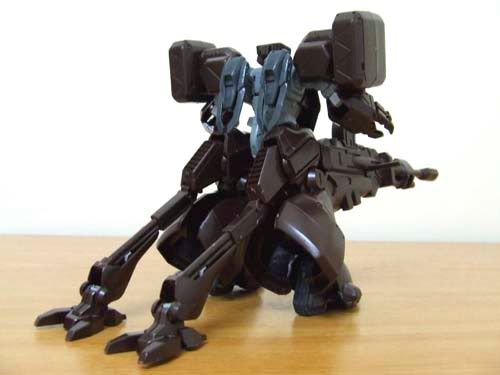 Extra stands extended and gun cannon attached to leg armour in cannon mode!!



Ready to fire!!! Cool, very cool, I'm thoroughly impressed by the stance!

Whee, now that I've assembled them all, that's the itch scratched for now, will have to paint them later :) Hm, maybe I'll go for the set of 3 special edition 0G versions too!