Picked this up today while shopping for Wendy's birthday gift: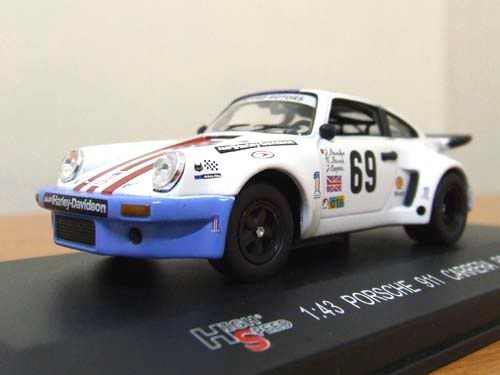 Yes, I remember what I'd always said about Porches being staid and unchanged over the years, so sue me :p I'd like to place all blame for my sudden infatuation with Porches on Wangan Midnight, Rauh Welt and Mike Garrett!
Car porn below!
Link 1
,
Link 2
,
Link 3
Seriously, this Mike Garrett dude and his pictures are awesome! His pics are what drove me to reattempt Photoshop painting and my subsequent small successes at it. Check out the article featuring Nakai-San and Rauh Welt, super inspiring!
OK, back to the 1:43 here, I just had to share those car porn !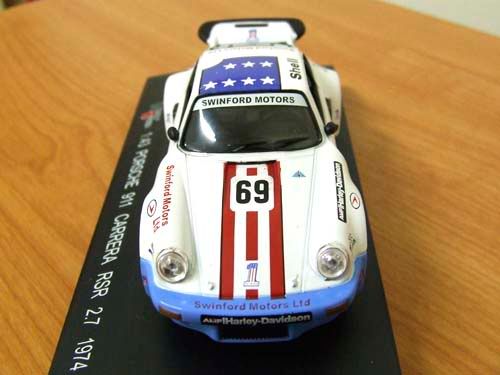 Look at those wiiiide rear fenders, they're so much wider than the extended front fenders!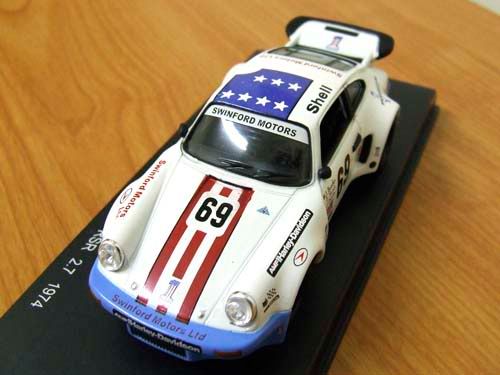 I didn't notice the paint bleed on the door handle when I bought it, in any case, there's no other choice since this is the only unit left, and I'm not gonna let that stupid paint bleed stop me from enjoying the car's beautiful form!! Oh btw,
the car in the background
, it's the Murcielago I bought last year, also from High Speed, damn, they sure make some nice diecasts! There was a nice race Alfa Romeo 156 too, WTCC version I think, too bad it was too teeny and wasn't available in a larger size.



Fat.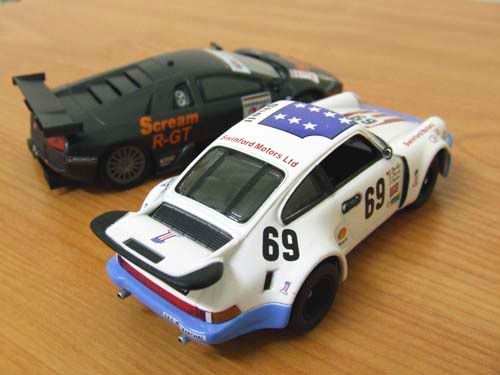 Modern Italian and Nostalgic German. Uber cool.