Crisis Mode ON:
I'm old I'm old I'm old!!! I'm effin' 22 years old already!!!! Gahhhh!!!!!!!!!!!!
Crisis Mode OFF:
Hm, no use lamenting that fact now, I've been slouching a lot and haven't achieved a lot of things I expect I'd have completed by 22. Damn. Let's hope the plans for my pre-25th birthday won't end up the same.
On-a-brighter-note Mode ON:
Since it's my birthday, Kai Ye and Kai Ma treated me, Yen & my family to dinner at Scotch! Food's good of course :)
My cake! Sis selected it, Mom & Dad bought it for me!
After dinner with Kai Ma & Kai Ye, I rushed home, took a bath, and set off with Yen again! We reached Sky Corner, which Ivan told me about earlier, but it turned out to be a dining place and we've all had dinner, so we went for drinks at Precious Time just behind instead. The rest arrived late, as usual, so I had to wait for them to arrive =.="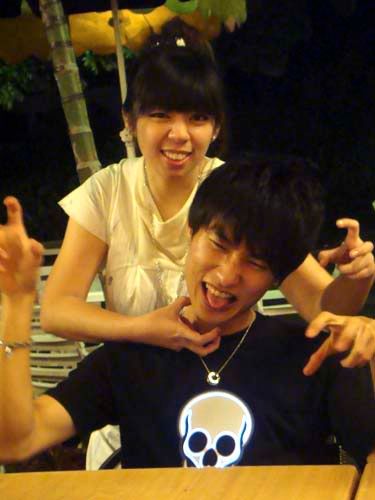 Vamp VS Zombie!!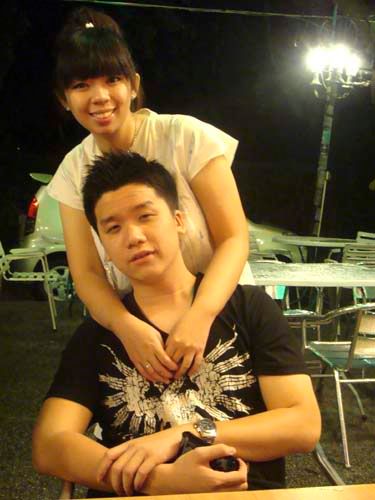 Me, my dear :)
Looky! I got a T-shirt, and a 1/32 diecast Lamborghini Gallardo!!! The T-shirt's pretty cool; the original ink & brush drawing is done by a Japanese artist, and I really love the style a lot, it's kinda similar to the black & white marker drawing styles I favour, so kewl!
Gift presentation!!!
Yen with the bling bling sushis she made for me, so cute! I like them a lot, I haven't seen bling bling sushis before I think, so they're quite unique :D :D Thanks dear!
One of the last pics we took before the batteries in Wennice's camera went flat!
There wasn't any celebration this year because I really wasn't in the mood, but still, gotta thank my friends for calling me out for drinks. Thanks a lot for the wishes everybody, be it late, extremely early, while you're busy with so many things, or even those who'd wished me at least 4 times in one day, LOL! Thank you!!!!!!!!!!