Yen's birthday fell 6th of July, but that's a Sunday, so, in order to accomodate everyone, we had a celebration for her on the 5th!
Everybody met up at Horoscope Cafe, which is located behind Greentown's Oldtown Kopitiam :D I was really cracking my head, trying to think of a fresh place to go to once in a while, but to no avail, luckily, my guai guai grandson Ivan helped me out by suggesting Horoscope and helping me to ring up the gang!
The food was good, the drinks were good, and there are lots of choices here!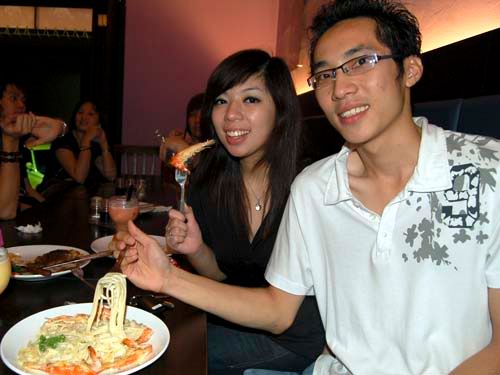 3 people sawing thru a single steak, it didn't last very long!
Even Mr Ang was there, he had an appointment with his friends though!
Yen's presents!
Birthday girl getting a kiss!
Me, Yen, enough said :p
Me, Yen, Nicky
Hey, what a surprise, even Jeet appeared!
Singing the birthday song.
Ivan had to hold the menu up to keep the candle burning; there was quite strong a breeze coming out of the vents!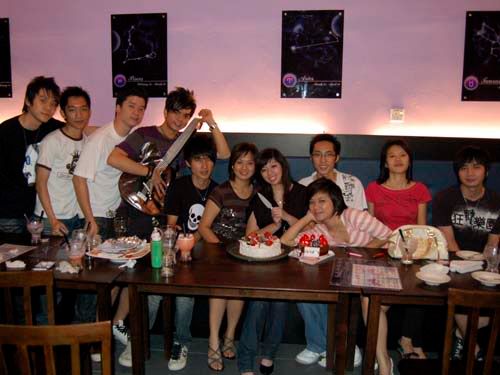 Group pic! Ivan's holding the guitar bag they bought for Yen!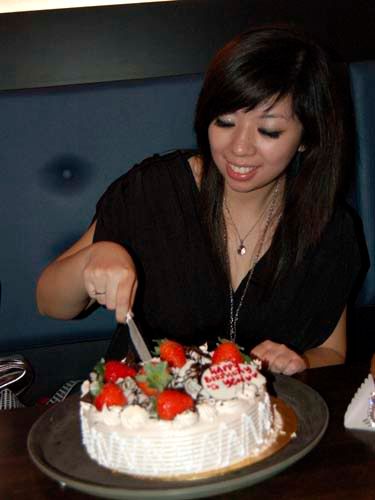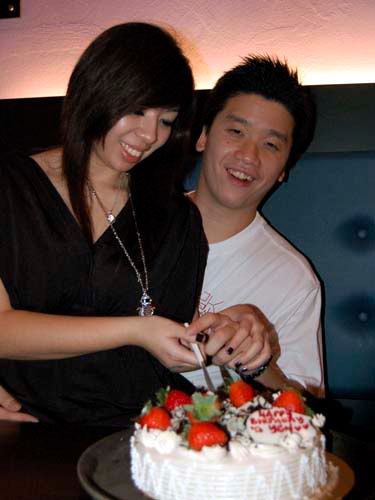 Time to cut the cake!
Everything was going on nicely...
...until, this...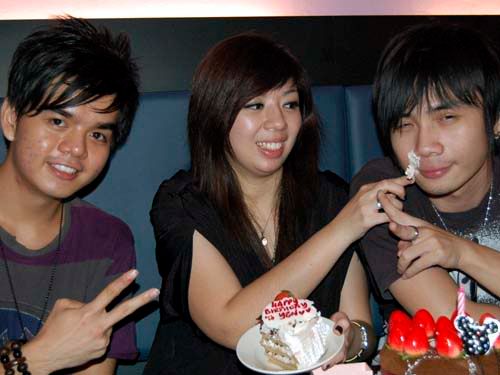 ... lead to...
...this...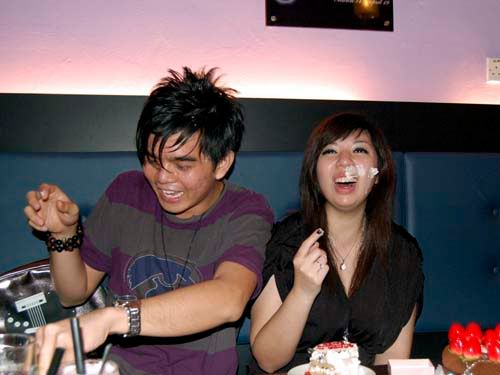 and so on!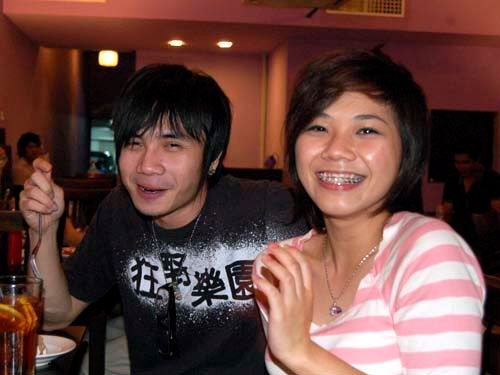 Jeet was quick to run over to the other side and clean himself!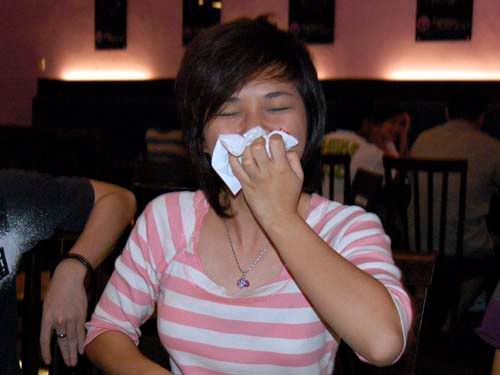 Trisha wasn't spared too! I forgot who did her in, she was quite alert after the first round, so it took some time :p
Round tummies are nice to touch!
Behold...
...the power of teamwork!
Ivan getting molested a bit
Bou & Yen
Trisha, Yen, Ivan, Fern, & Wennice
Yen, Darren, and everybody's pet turkey, Hansen!
Tummy rub!
Yen and Jeet's friend, forgot her name :p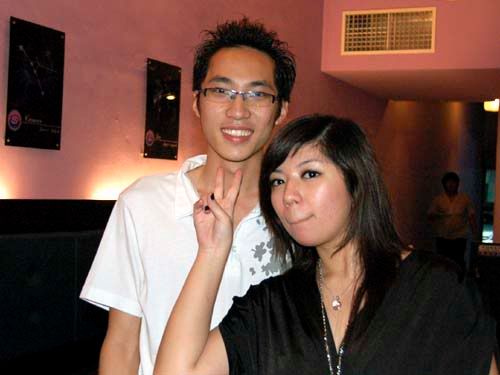 Nicky & Yen