Wennice's birthday fell last Thursday, we got together to celebrate on Friday evening. It was a bit hectic at first; I had to go to a few places in town during rush hour, when everybody else is getting off work and going home, then fetch Yen after she got off work, before going home to pack my stuff and leave for our first stop: Lost World!

Despite having to rush over after work and stuff, everybody was in a good mood: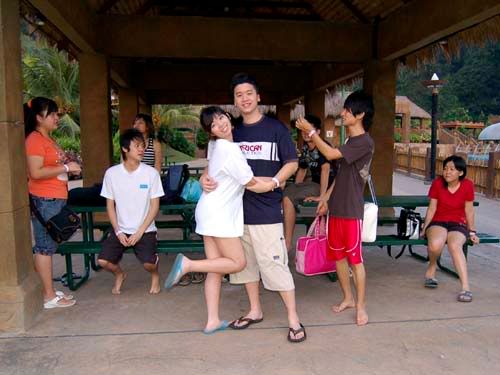 Yep, everybody, including me, even if I had to show my fugly big belly to everybody :p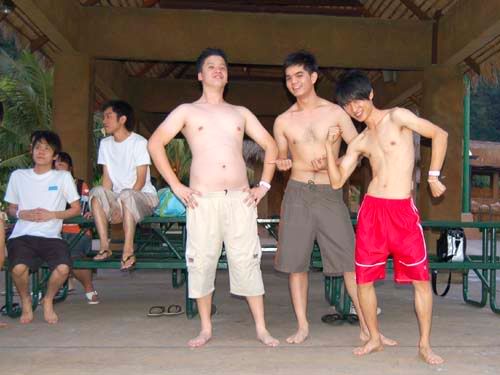 From right to left: thin, normal, fat!

We had a very relaxing time dipping in the pool, and when we got bored, me, Poh, and Ivan entertained ourselves by catching Hansen and throwing him into the pool!

Shen, Angel, and Ring came a bit late, and we all prepared to leave at half past eight as it was getting dark.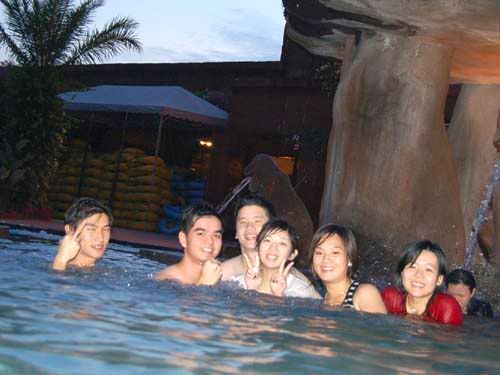 Next stop was dinner at Friends Cafe!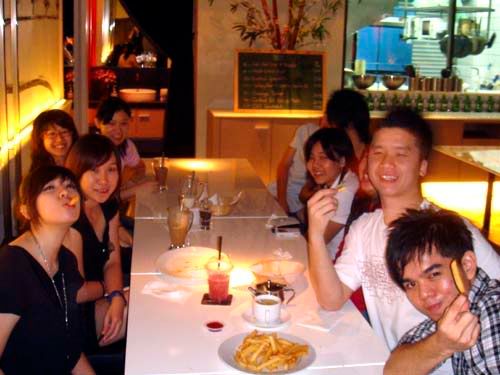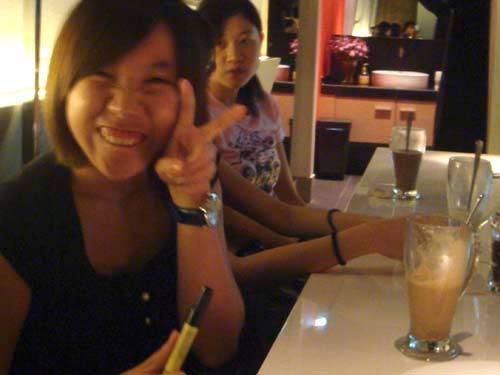 Shen is up to mischief, holding a marker pen :)



Yen joined in on the fun :)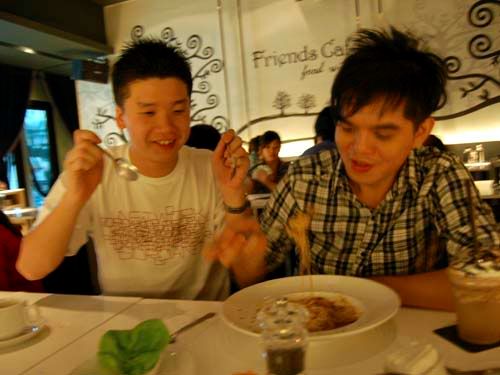 I'm hungry and getting ready to pounce!

We had lotsa fun with the cameras while waiting for food and the others to arrive:


The girls! Poh, Yen, Shen, Angel, Ring, Wennice, Mun Theng, Amy & Ye Huai. Yes, Poh's a girl, getting bullied like this :D

Chew Yee is being gay again :p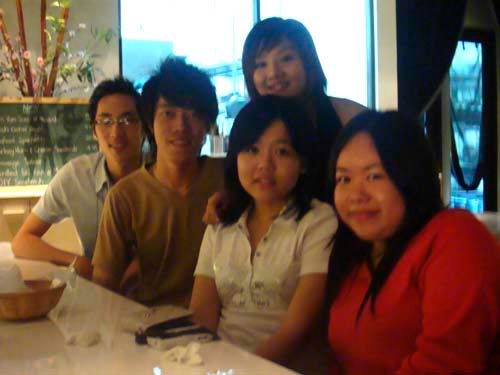 Nicky and Zheng Wei were kind enough to show up, even though we only remembered to call them when we're halfway thru at Lost World :D

The cake! We've got pretty interesting lighting at out tables!



Someone's probably making a wish to get married ASAP :p



Opening gifts!



Ivan fooling around with gifts meant for his sister :p

The party was pretty civilised this time; we made quite a lot of noise, but no icing cream exchange happened this time round :D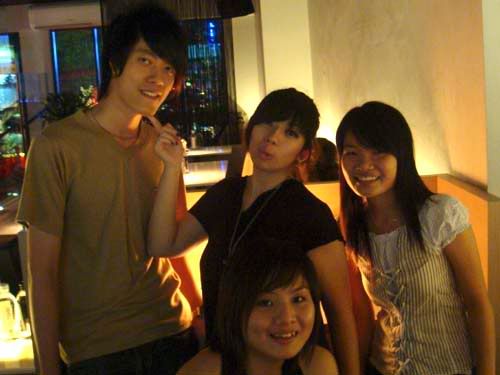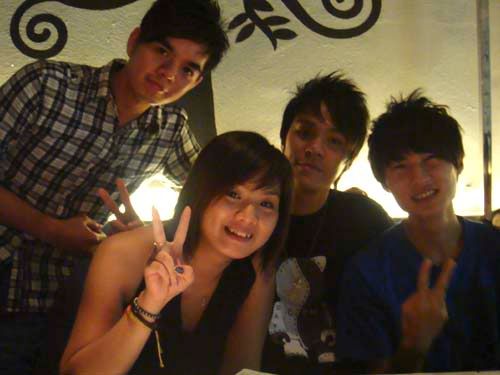 It was a bit of a pity that quite a number of us couldn't be around that day (We forgot to call a lot of people, Terry and Fern in Melaka, Jessie was working late, Mok was busy, Jason Cheng in Haadyai), but it's been one fun-filled evening, I'm looking forward to the next one!