Yes, another birthday! Trisha turned 20 on the 11th, and we took the opportunity to try out the food at a steamboat restaurant Theng suggested earlier.
There was quite a lot of us that night, and the food was good, so it was one fun night! I'll let the pics do the talking: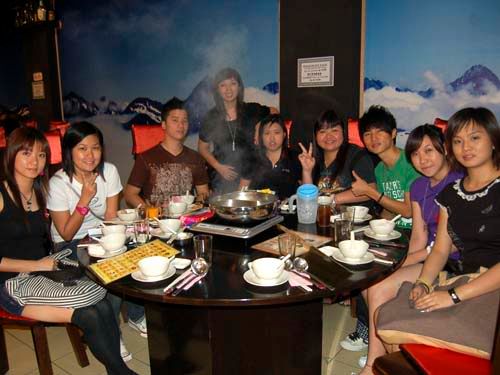 The group at the first table. We had a room entirely to ourselves at first, but the turnout was more than Theng had initially expected, so we went out to the hall and took two large tables instead :)
Ivan, Trisha, & Darren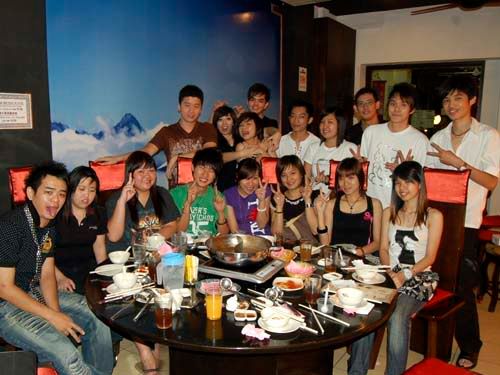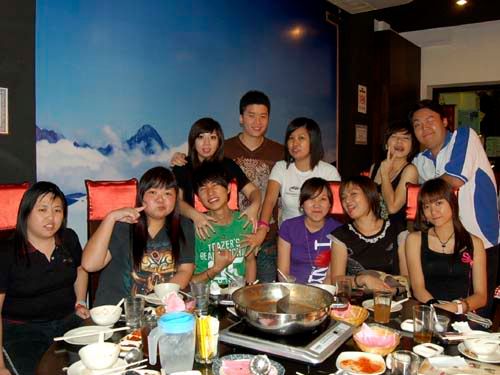 Mok couldn't join us for dinner, but came much later :)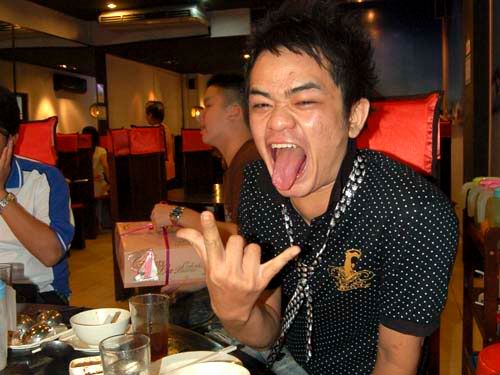 Terry being Terry :D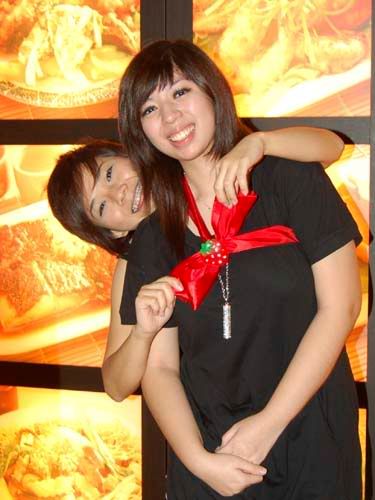 Yen made the ribbon and wore it, making herself a present for Trisha :D Trisha got my girlfriend for her birthday!!! NO FAIR!!!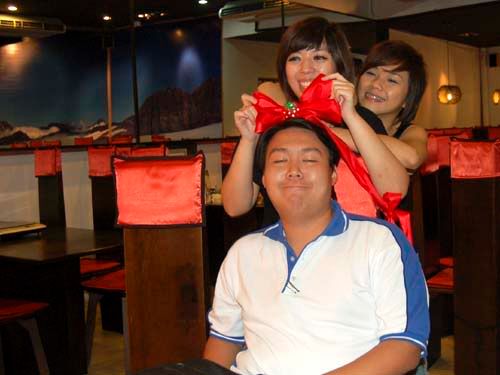 ...then the ribbon started making it's way on to everybody, like this..
...and this...
...and this...
...and even on to me!! Boohooohooo, Yen theatened me...
...Shen's turn!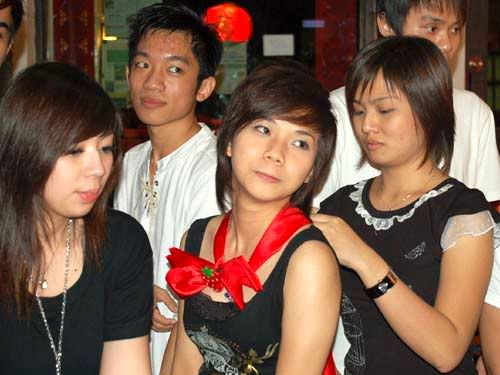 The birthday girl isn't spared too!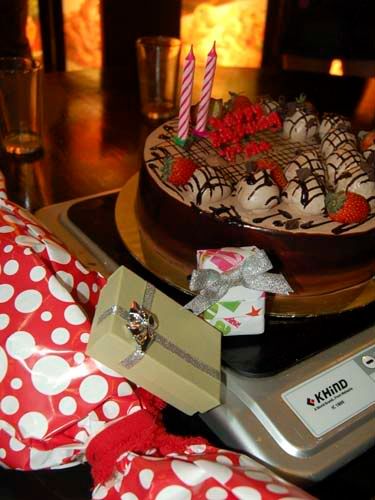 Cake and presents!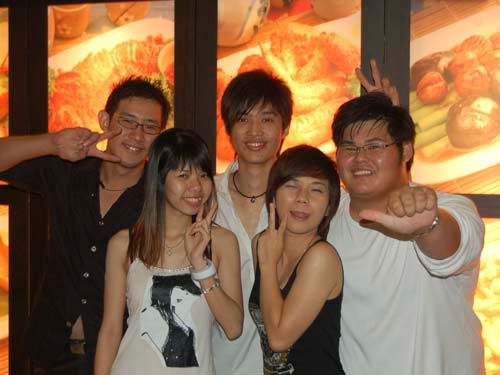 Trisha and her friends! Fatty in white is one jolly fella!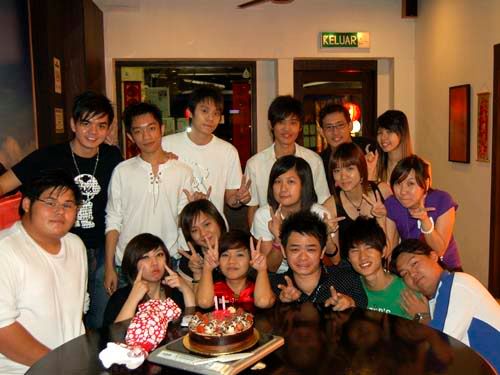 ROFL Mok looked so gay in this pic :D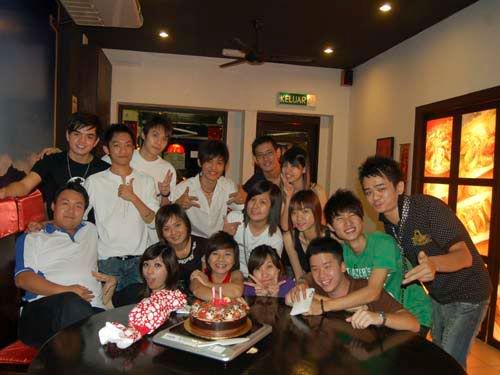 Bou humped me!!!
Another great nite, everybody went home happy! :D