Dad went treasure hunting at his old store house, and loaded the W116 with some old junk. He made me help unload his loot on Monday evening and I found some goodies; stuff he used back in his rallying days!
NOS Stanley lamps.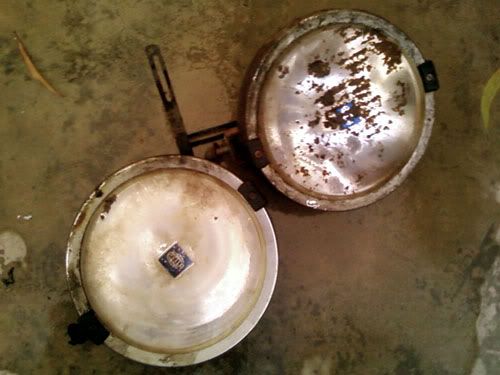 Cibie 2000k foglamps from the rally Levin!! There used to be 4 of these, but only this 2 and a smaller one is left now. I took these apart and washed them the very same day, and they turned out to be pretty decent; lenses still clear, only the chrome is a bit nicked.
I forgot what's this called, but basically it's a trip meter essential for navigation, mounted on the passenger's side of the dashboard. Crack in fascia is a simple fix.
4-point race harnesses! I doubt these are compliant with today's competition standards anymore, but I'm sooo hogging these for when I finally get my own S30!!
Now, if only I can get my hands on that missing set of aluminium rollcage, maybe I can retrofit it too :D