Haha, I remember what I said about not buying anymore model kits before, but but but, you'll understand me if only you'd realize how sexy the Stingray is!!! Made by ARII in 1/24, details are moulded well and crisp, with the occasional managable excesses here and there, I prefer it's quality over Mr Hobby and Hasegawa!
Read more about the C3 Stingray here.
Very crude mockup, but it looks good. I've glued the front and rear bumpers on, no fitment problems so far :)
ARII even included 3 sets of roofs for the targa top; a pair in white, another pair in black, and lastly a transparent pair, I'll probably go with the transparent ones.
Bling bling! I just love the form of this car, it's so Batmobile material!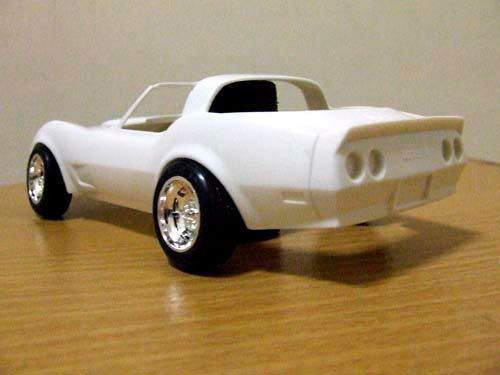 Doesn't look so sexy, yet, but it will be when I'm done building it!