*Edited on 2337 15/03/2008*
Yen made me this keychain thingy:


So cute! It's em, supposed to be a monkey? Yea, I think it is :p
*edit* NO IT ISN'T. It's a mouse, Yen made it because this is the Year of Rat :p



Went for dinner with Yen at Secret Recipe earlier, and later met up with Anna, Yip, Mun, & Wilson to watch "
Ah Long Pte Ltd
" along with Wong Fei Hung, Wilson's employee, and his girlfriend. Also met Goh the TougeKing with his friend Hong, who was surprised I know his name, even when I haven't met him before :D

I was really skeptical about the movie at first, knowing nothing about it, thinking that it's some cheesy Singaporean flick. I was wrong. So so so very wrong. It turned out to be one of the funniest movie I've watched. Ever. So much more than Stephen Chow's CJ7, which was lame. First off, the movie is based largely on Malaysia, actually, I think entirely. Sure, the movie portrays unrealistically, and overglamourizes what it's like to be an Ah Long (illegal, or, unlicenced moneylenders), but Fann Wong's expression and Mark Lee's antics makes those flaws easily acceptable. And and and, Jack Lim the MyFM DJ's in it too, what a surprise, and his acting is quite decent, gotta give props to that man!! The fight sequences look good enough too, not the real stuff, but believable :) Won't go into the plot, but this movie's pretty good so you should do well to catch it.

Off to sleep now, but before that...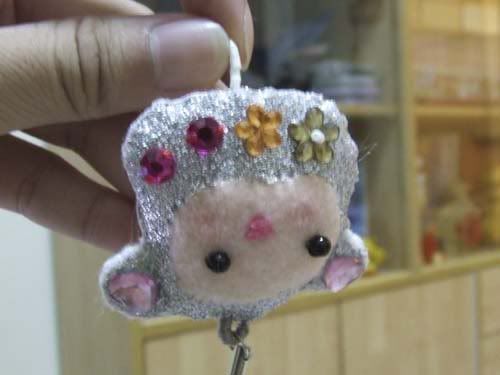 Monkey *ahem*

MOUSE

being hung from it's tail!!!!!