Hadn't been to karaoke sessions in a long long loooong time, the last time being Poh and Theng's bday party in, er, April? The others are always going for karaoke during daytime while I'm stuck in the office, so needless to say I missed it very much :(

Anyway, I was feeling very lazy and bored on Tuesday, and I finally succumbed to temptation, so I left office at about 1310 to join Yen at Ipoh Parade. Told Dad that I'd be slacking off for the day before I left office :D

Trisha joined me and Yen shortly after we ordered food, Terry was a no show as he decided to stay back and learn something (so hardworking leh!). We walked around for a bit after lunch as Trisha needed new shirts. Jennyi arrived not long after so in we went to Kbox, finally!! Poh arrived soon after we went in too, so we've got enough company!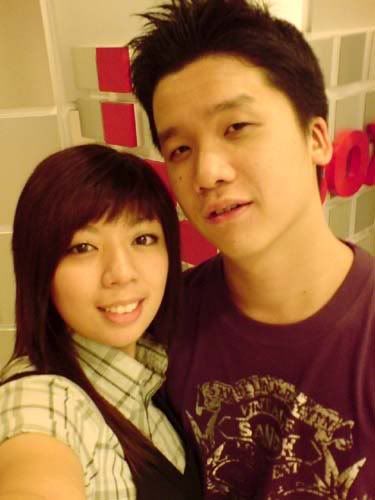 Yen & me at the entrance :)



Me, Jennyi, & Poh

Poh hadn't had lunch so he ordered food to eat in the room, while I got to hold the mic and torment them with horrible singing, yeah!!!!!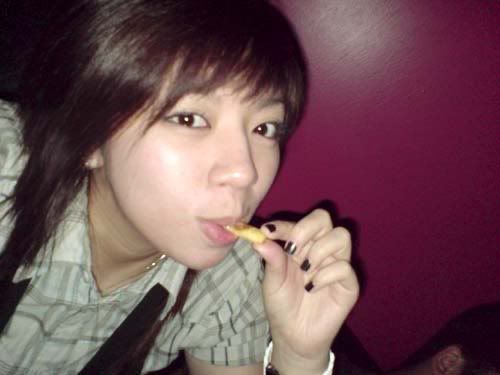 Yen enjoying her fries :)



Hor Li arrived late :)


Yen says I always don't smile when taking pics, actually I tried, but it's hard, so when I tried a more obvious smile....


...it came out like this, looks damn sohai to me :(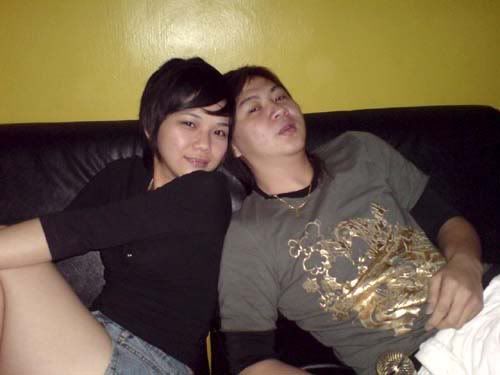 Poseurs...


Poh gets all the girls..



...see what I mean? No fair!!!!!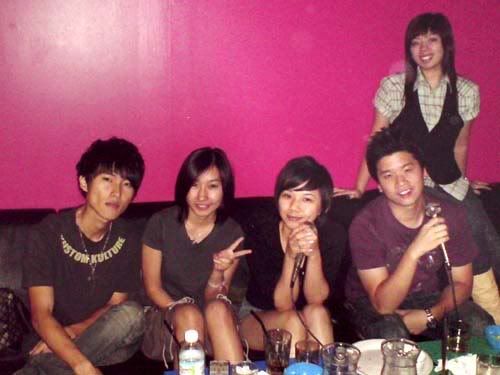 OK, so it's really not that bad... :p

We left Kbox at 1800 when our session ended. Poh, Jennyi and Horli stayed back to walk around, so Yen and Trisha left for home while I had to slug back to office!!! Anyway, it was a blast to be able to go and sing with the bunch again, shouting out loud even though we couldn't get the lyrics correct, but I'm still insatiated, still longing to go back for another round :D