Saturday evening was a nice, cool one...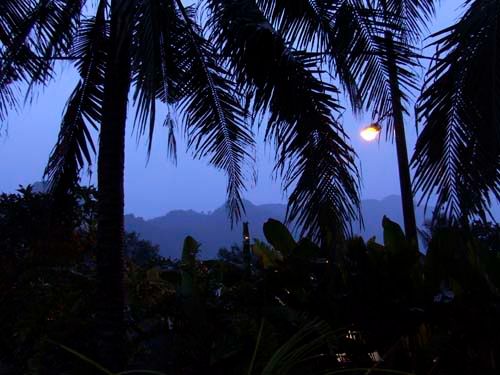 ...perfect for a barbeque!!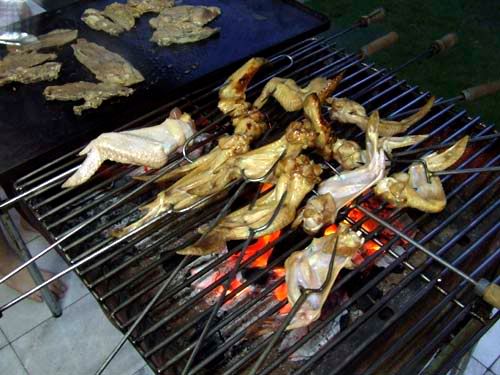 Food that raises your body fat content and lowers your self-esteem = tasty!!
Mom busy preparing food...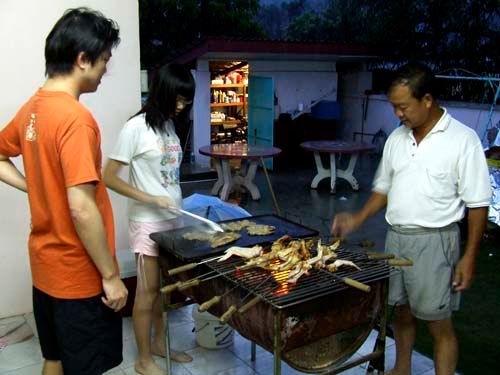 Tat, Sis and Dad working at the grille..
I was busy taking pictures, taking out the electric fans, and Bro, he was...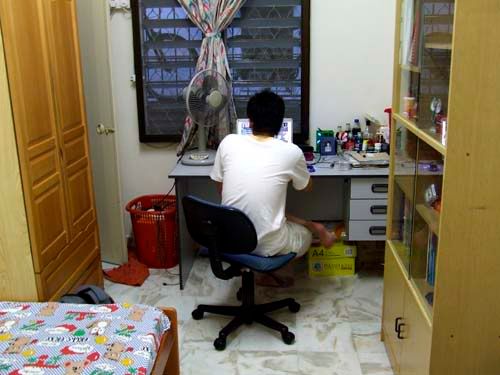 ...busy Perfect World-ing *faints*, needs to get out of room more...
As it got later, Aunt Ying & Uncle Cheong came with Yan's twins. Then Uncle Foo and Aunt Mei Ling, then Uncle Keat, followed by Uncle Yee, Aunt May Lai, Kok Wai, Kah Mun & Ken. I was busy stuffing myself so I didn't take any pics then :p
After eating, I brought Yan and Leong's twins into a vacant hall inside the house so that they can crawl away without breaking anything :p
The elder twin...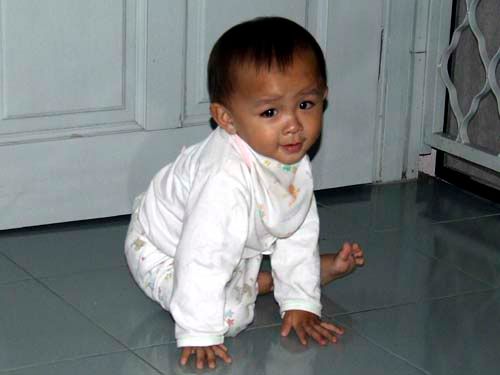 ...and the younger one, Mom can differentiate between the two by their face, even when she rarely sees them. I'm always playing with them whenever I visit the workshop, but still have no idea who is who :p
These kids are hyperactive, they crawl at 200km/h; you avert your eyes from them for one moment and they'll be at the other end of the hall before you know it.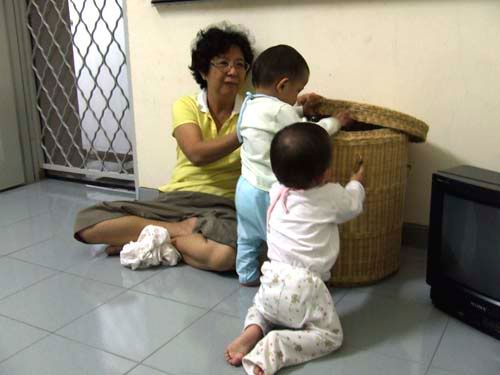 The twins are very interested in the laundry basket, good thing it's only filled with curtains and no dirty garments then :p
They then directed their attention to the TV set beside the basket, so I had to unplug it, then hide the power cord, then remove the antenna and store it away altogether, then turn it towards the wall....
....and back they went to the basket again!
I let them have their way, removed the contents, then;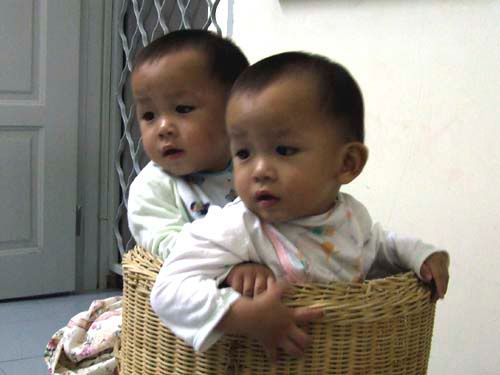 I plopped them in!!!! Yay!!! They're so cute in there!!!
Of course, after a while they got restless, so out again I got them, and again their attention went to the TV.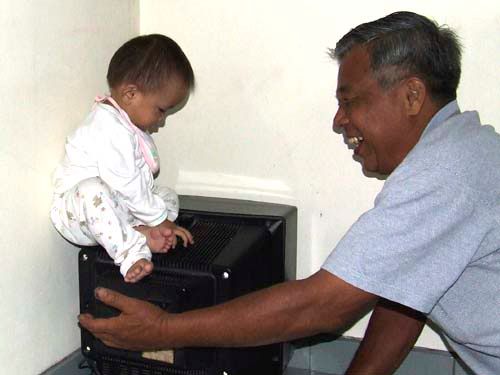 We didn't pay attention to the younger one for a moment, and he climbed up by himself, in 2 seconds flat! See? 200km/h!!!!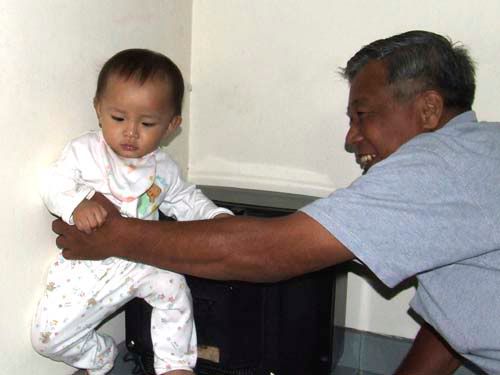 ...then he slid...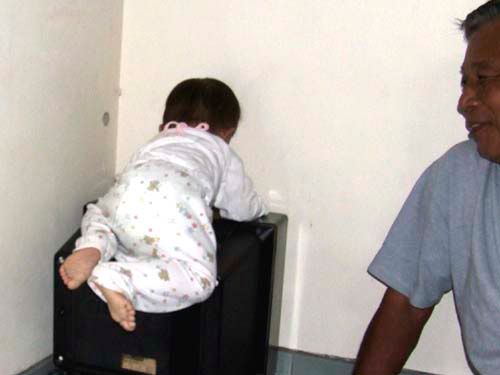 ...and wiggled up again!!! LOL, kids, so adorable!
At about 2315, Tat and Kok Wai went off to join Kah Mun & Ken at Sincero, I joined them slightly later after Kah Hoe, Kah Wai and Aunt Mee Yin arrived at my home. Had a good time at Sincero, haven't been there at all in 2007, and it was still Y2K the last time I went; been a long time since I said goodbye to my clubbing days (nothing happened, I just decided I dislike driving home at night, barely sober, and driving with significantly dampened judgement of speed and distance). Managed to freak a couple of Kah Mun's friends by outdrinking them and still remain more than sober; I haven't lost my drinking prowess, which runs in the Foong bloodline, cool :) Went home at about 0120, safely, of course ;)