I made Yen really really really really really *feel free to repeat.....* sad earlier, so I took her to out to dinner last night to make up to her. Took Dad's Multipla out cause my Xantia was still "temporarily out of service". At first I wanted to eat at Scotch but it was full and there were quite some patrons waiting to be seated at the entrance, so we went to Sushi King at Jusco instead as Yen wanted Yee Sang and I haven't actually had some good sushi in a very very long time.

There was a bit of a queue when we arrived but we got seated promptly, thanks to a couple in front of us who insisted on a booth, even if it means waiting more, so we got the seats instead :p

I was very eager to start eating because I've been sushi-deprived for ages, so I got down to business quickly :p


The empty plates stacked up....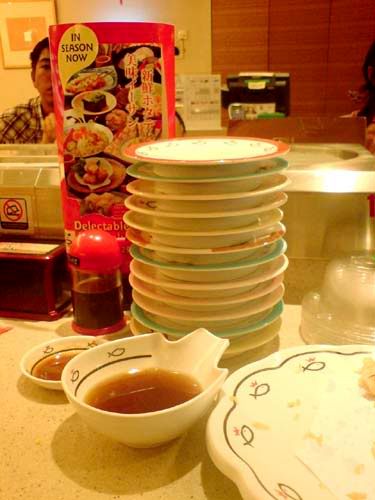 ....and up, very quickly. Yen took all these pics :)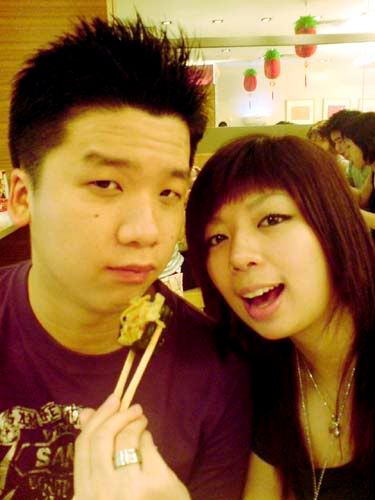 A happy Yen and relieved me, with mouth full of sushi!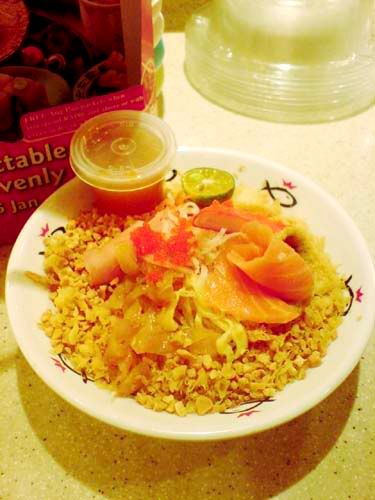 The mini Yee Sang that we ordered, it's cheap fare but still quite scrumptious, and slightly different to the chinese Yee Sang we're used to :)

Whie eating, we saw Ying passing by with her parents and distracting Wendy who was working :p

After dinner, we had a walk around, then I went back to Sushi King to order takeaway mini Yee Sang for Wendy while she and Yen were chatting in the clothes store. After bidding Wendy bye, me and Yen walked up to the cinema to check showing times for some flicks, and ended up taking some sticker pictures in the arcade :D

I sent Yen back and went home after that :)