This arrived today, yes, another RX-7 :D Not because I'm so hopelessly addicted to RXs though, but because I broke a part on my previous FC, and had to get a spare to complete my model.
Yep, it's Takahashi Ryousuke's White Comet from Initial D!
This kit is way worth the money because it's filled with extra parts optional to the build. It's got 3 different front bumpers, 4 different rear spoilers, 4 styles of side mirrors including aero mirrors and check this out, fender mirrors! Also included in the kit are 7 bucket seats. 7!!! That's enough for a mini-van!!! The main reason why I bought the kit though, is for the optional Ferrari and MR2 style rear hatch, making the original glass rear window available for my black FC. With so many spares and optional parts included, I had a lot of trouble deciding how I should build it :D
Anyway, here's one I've settled on for the moment:
Notice the MR2 style rear hatch, which adds some exotic flair to the RX-7.
A comparison with my nearly-complete black FC with the broken rear window.
Stock bumper and spoiler for early model FCs, not gonna use this.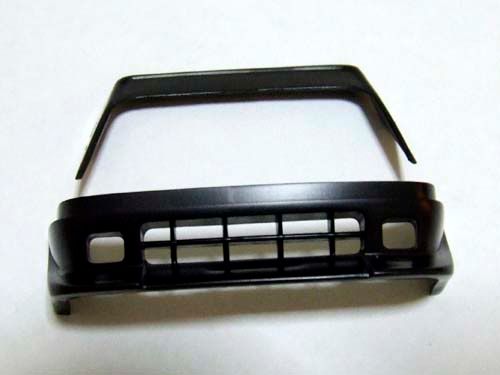 Another set of spoiler and bumper with more dramatic looks!
I've actually completed the previous 3 models that I started on earlier, but have forgotten to post pics of em, will do so soon, haven't got time to spend on modelling lately!