Spent 2 Saturday afternoon hours on this:
Cylinder head painted Sparkling Blue instead of plain old chrome.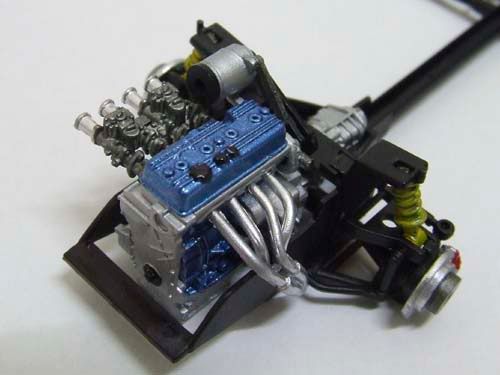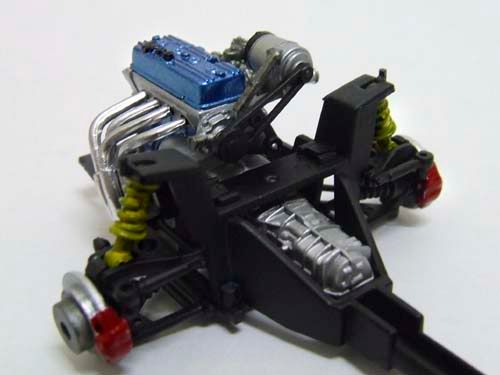 Shiny exhaust manifold :)
I love how the cylinder head, twin carburetors and exhaust manifolds turned out, suspension springs need work though. I might also rework the carburetor "trumpets" for a more realistic finish. The rear suspension arm and linkages is the most tricky assembly I've worked on up till now, so it was a bit frustrating and fun to work on at the same time, got it right in the end. I'm happy!! Now, if only this is real...