This arrived today! A Fujimi 1:24 Devil Z! Delivery was pretty fast at 8 days thru SAL. Don't let the crap box cover illustration put you off, the kit actually looks very good and faithful to the real car. I've been eyeing this kit for months now but have been put off by the stupid illustration cover, glad I ordered it anyway :p

I had an appointment at school today so I left office early, and got home early too, meaningI have time to put a little bit work into this kit :)

I didn't do much to the kits safe for putting on the body pieces to see if everything fits well.



Nissan S30 Fairlady Z! Looking good, mold and finish quality is a bit on the rough side, but other than that fitment is acceptable. Loved this car since I first saw it in Shutokou Battle 01 in 2003 :)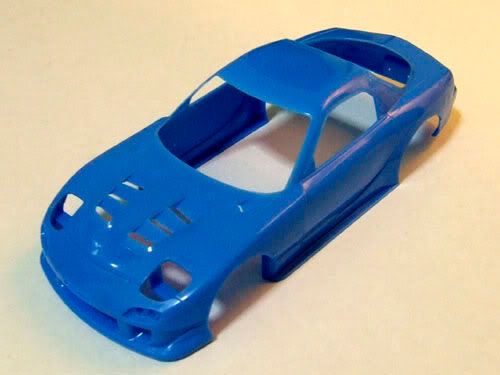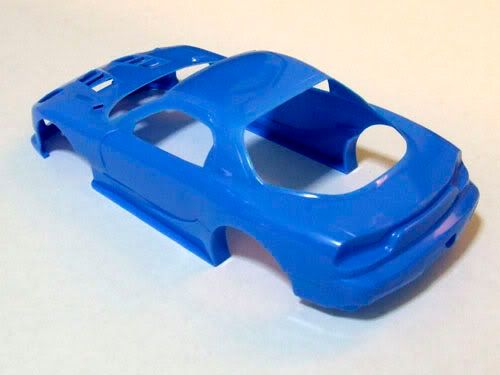 The D1 spec FD3S RX-7 from Aoshima, this kit has good fitment, it's really nice!



FC3S RX-7 Turbo II, nothing special about this car, but I just love the shape a lot :) I'm contemplating fitting it with the Devil Z's RS Watanabe rims and painting it white to create a replica of Ryosuke Takahashi's White Comet, but I already have one in 1:32 scale, so I think I'll pass.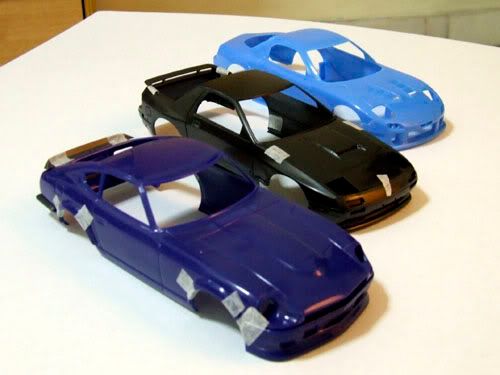 Everything's fitting well for now, I've read stuff about how Aoshima and especially Fujimi kits have poor fitment, but all the kits I've got are ok for now, I got lucky :) I'm hoping for a nice sunny evening soon so I can start spraying the parts. I've yet to complete the Tamiya Honda Today or start on Yen's Alpine A110 1600SC too :p