I woke up early today and went out for a walk, taking pictures around the resort. It's a beautiful morning, the clouds are scattered, at last, and the breeze is strong.




Since we will be leaving for Jakarta later in the evening, we stayed in and enjoyed ourselves around the resort for the day.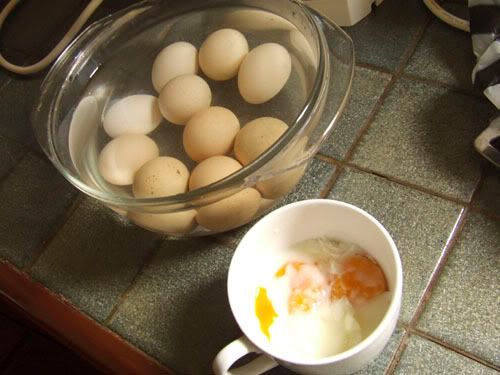 Breakfast, farm eggs we bought during our trip the day before. Simple, nutritious and delicious. It couldn't get any better from this eh? A little bacon would be great though, and milk... and orange juice... and sausages.... and corn flakes... and beef...and.....*goes on till supper*

We were advised against swimming in the beach here due to strong undercurrents, it's a pity, really, but that's the only shortcoming of the resort I could think of, so we just swam in the pool and took a walk by the beach afterwards. Try napping on the rocks, it's refreshing!



The rocks here are very smooth, the smaller ones, when wet, looks deliciously like coffee beans!!




Lunch is at the resort restaurant today. GOOD FOOD! Thankfully!!!!


No, by good food I didn't mean this.

It's this: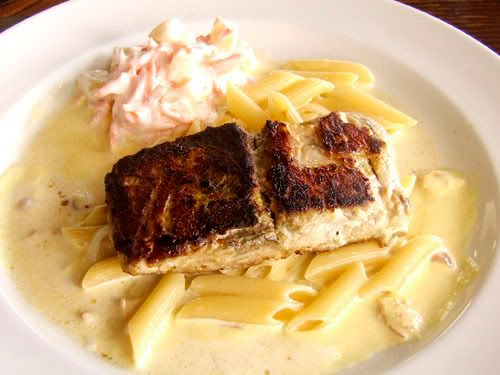 Or so I thought. My tuna with cheese and macaroni, the texture is awfully chunky and the taste didn't really blend in. It was the same with the fish and chips Sis ordered later, chunky and bland. No wonder they use it all in sandwiches. Tuna's only good for sandwiches, keep that in mind.



Mom's order of pizza, Y-U-M-M-Y!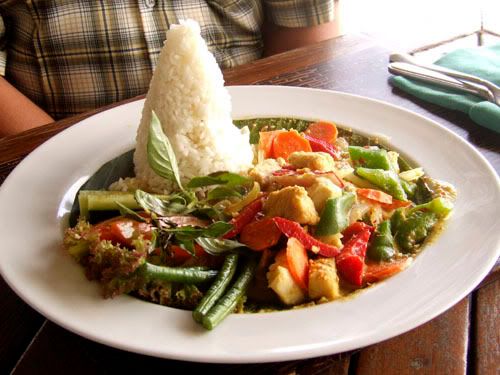 Dad ordered spicy rice again, different variation this time.
I lounged around and took a long nap by the beach. The breeze is really cool here, and it awakened me later :p My godparents and our friends arrived at about 4pm, they'll be staying here for the remaining 3 days in our suite while we are off to Jakarta, booking's for 7 days, minimum, here, hence the arrangement.
The first thing they did when they arrived? Pull out the liquor and start drinking!!!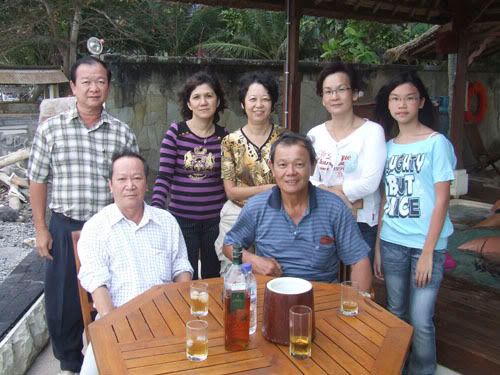 Pic with godparents and friends.

Oh, while we were leaving the resort, I managed to take a pic of Lynn and Nick, friends we made during our second night here, over whisky and beer by the poolside :) After that, we bade farewell and set off for Denpasar airport, towards Jakarta!!