It's the second day, and we decided to head out and explore Bali Island. We sought the services of a guide we met in Candidasa the evening before, Wayan, to bring us around Bali the next day. He's actually the owner of the warung with terrible food, and he's also the one who drove us home after dinner, he's a nice and fun chap though. Awfully hardworking too.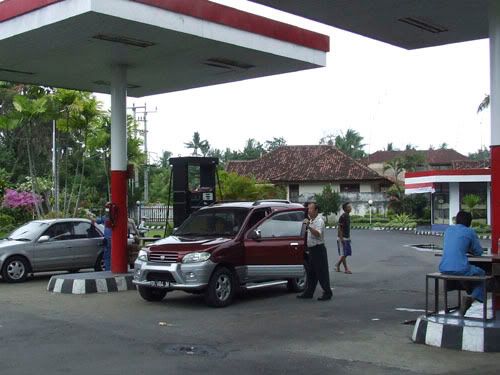 Stopping for fuel before setting off... Our ride's the reddish Daihatsu Taruna, comfier than what I expected :)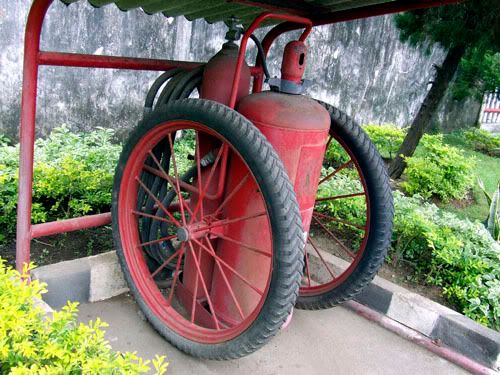 And guess what? Petrol stations here use these charming old fire extinguishers on wheels!! This is the largest one I've seen, about 5 feet tall and 1 1/2 feet in diameter! Cool eh! These will make lovely companions with our postboxes!



Fields, lots of em, they litter the landscape of Candidasa, makes it all the more nicer :)

We stopped at a store selling silverware and accesories, but those ain't interesting, the entrance is!


How majestic..

Next on, an art gallery: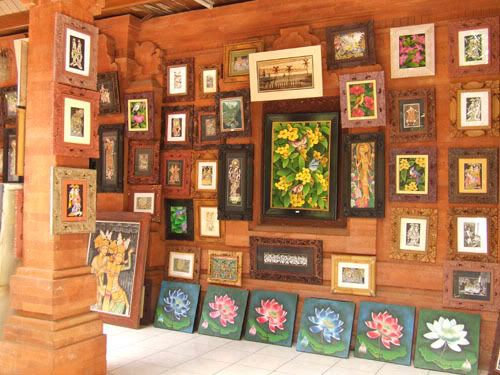 The works are nice, no doubt, Mom liked some a lot, but it's all very pricey so we left empty handed :p

And off we head to a sculpture store: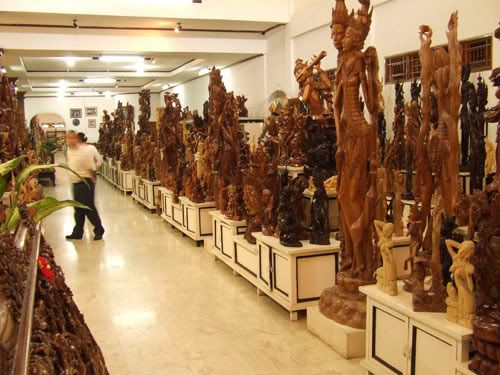 There are so many sculptures here, they line the sides just like trees in a forest, you can't really appreciate the sculptures properly unless you pay a lot of attention.



Lucky guy, ain't he? :p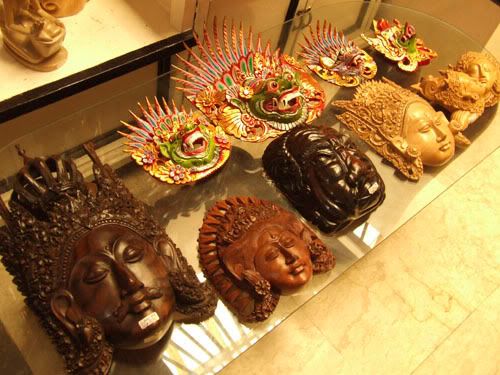 Nice, and good enough to make the weak at heart pee at night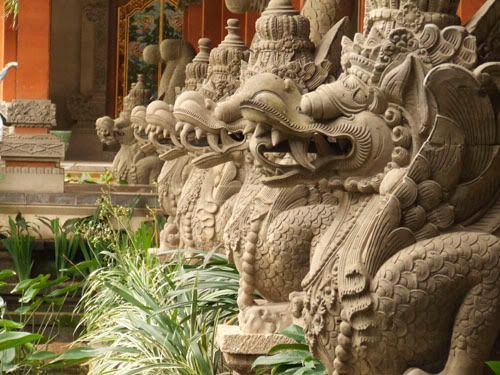 Very very very majestic and royal looking Barong statues at the entrance

We finally reached our intended destination at around 3pm, the volcano! I forgot what's the name though. Had lunch at a buffet-style restaurant with a nice view of the volcano. They even hand out cologne towels for your refreshment at the entrance, how thoughtful!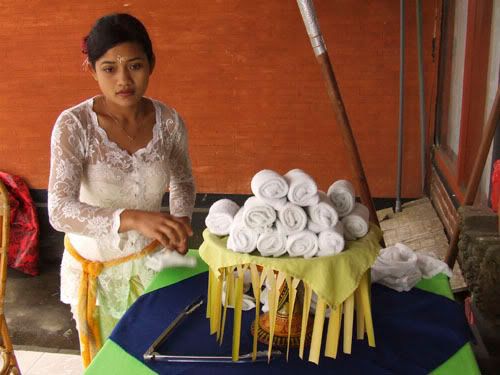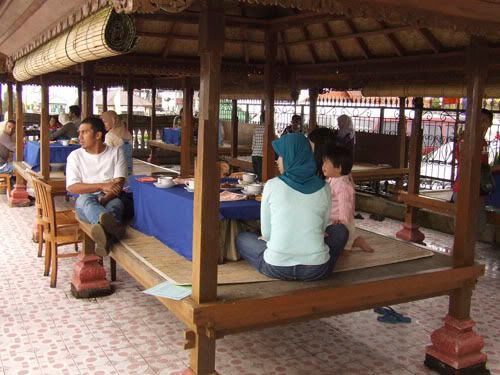 This is where we wanted to sit; you can enjoy the view, the mist and food all it once, sadly, it was packed when we arrived and we had to make do sitting inside , around boring round tables :(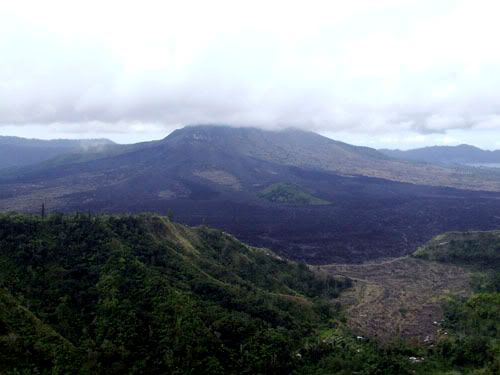 The volcano, looks like any other mountain to me, not much to see, really

On our way back, we stopped at the tea plantation; they grow cocoa and all sorta stuff that make good tea here!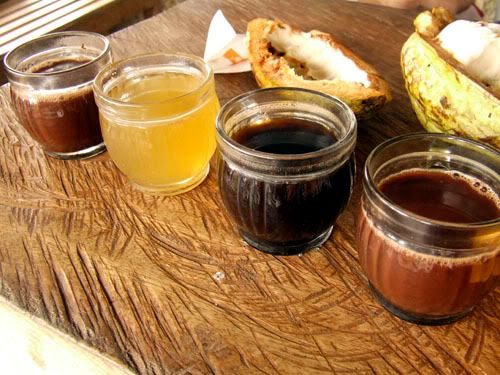 We tried coffee, Lemongrass tea, Bali coffee and cocoa. Then there's Cardamon and some other tea too, I liked Cardamon and Lemongrass a lot, really refreshing stuff.

Stopping for souveneirs:


Cute!

More statues at another store: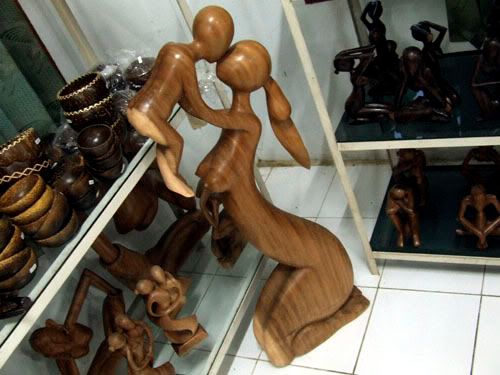 How beautiful...



The uncle says "Watcha looking at?! You can kiss my ass!!"



"No no no no no, let's not be rude now..."

It was getting dark then and we had dinner at a seafood restaurant, food sucks and is expensive, ugh. Super expensive, totally not worth it. No good at all, BAH!!

On the way back, something bad happened, I was attacked by a very stupiak dog while we stopped at a grocery store for supplies. The bugger freakin clawed 3 big holes at the back of my bought-at-YikFoong-ciplak-BathingApe T-shirt!!!!! The dog was lucky it's master came out to hold it back, if not I would have introduced it to my nice shoes! Gah, at any rate, it was lucky I wasn't bitten, or I would have kicked the stupiak dog anyway, master here or not irregardless.

Well, that didn't spoil my day, it was another long, but beautiful day! :)