During Dad, Mom, and Sis's trip to China early this year, they spotted quite a number of Mark V Ford Transit, the same model that we've had for nearly a decade now, only that the ones from China have HID headlamps, a larger and sportier grille, nicer looking signals and bumper, all factory stock. Needless to say, Dad liked it a lot and I was really excited too when he showed me the pics.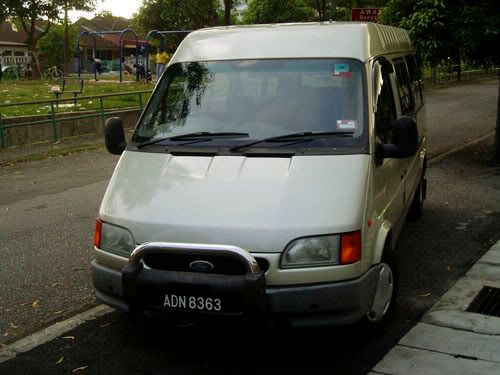 An old pic of our Ford Transit, it's bumpers has since been painted gold, and the hubcaps have since all went their own ways while on the highway :p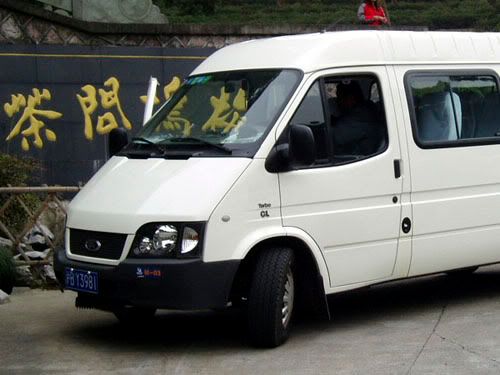 China's version of the Ford Transit
Dad got Uncle Kwai's help to buy the parts required for the facelift. To save shipping costs, we had it come together with the company ship, which took quite some time. Enough about boring history though, we finally got the parts 2 weeks ago! Here's how they look like:
Right headlamp, HIDs, nice huh
Left headlamp, so stylish :p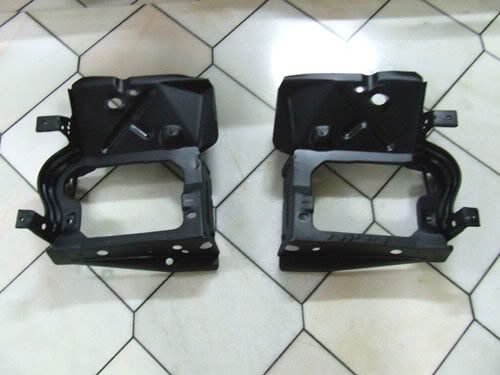 Headlamp brackets; these need to be welded on to the body, getting an aquainttance to do this for us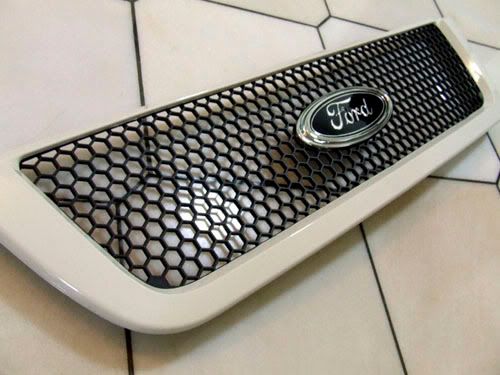 Grille, and it's got a nice honeycomb pattern!! Logo is actually a shade of dark blue, not black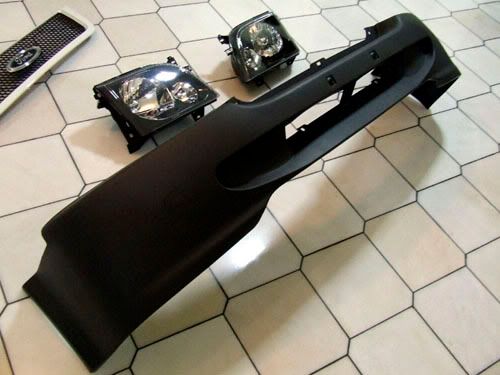 The front bumper, nothing special here, but it completes the look
Side blinkers, bought by mistake, don't think we're gonna use this, going for the clear ones
Right turn indicator
Left turn indicator
The front lamp assemblies! Darn stylo! Can't wait to try it out on the highways at night, current headlamps are lousy
OK, that's all for now. Tried installing these just now, but it turns out the original headlamp brackets have to be shaved off first, and we don't have the proper tools, getting the panel uncle to get it done for us. More pics then!